A few weeks ago I made some Shortbread Wedges (click on for the recipe) and they were very buttery and delicious. I thought about taking the wedges to another level of greatness. This is what I made…
A milk chocolate drizzle over the Shortbread Wedges gives them an extra taste. A something else. For me it's perfection since I am a chocolate lover by heart. You can use any chocolate or one of the many chocolate melts that comes in a wide variety of colors. Customize the wedges to your liking or to an specific event. This shortbread wedges makes great party favors.
Then I covered some on the top and others on the bottom with milk chocolate. This step gave each bite a good amount of chocolate which I loved! I hope you enjoy this idea and give it a try.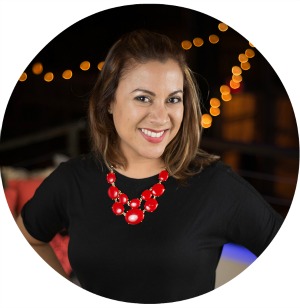 Recipe Developer / Food Photographer / Social Media Influencer
Making memories around the kitchen table and capturing them with my camera is where you'll find me. Unless I'm boarding a plane or on a road trip somewhere with my girls.