Heat the oven 325 degrees.

Prep a springform with a round piece of parchment paper for the bottom of the pan. Set aside.

For the crust: crumble the crackers, add in the sugar until well combined.

Melt the butter and toss into the cookie mixture. Once well combined toss into the round springform pan and press evenly.

Once baked remove from the oven place over a wire rack to cool completely. In the meantime, let's star the filling.

In a large mixing bowl, beat the cream cheese, sugar, and vanilla extract until well combined.

Add eggs one at a time and beat until fully mixed after each egg. You should end up with a smooth batter. Set aside.

Pour cream cheese mixture over the already baked crust.

Bake for 40 minutes, until the center is almost set (it will continue to bake while cooling).

Place on a cooling rack and allow to cool at room temperature.

Cover with a plastic wrap and refrigerate for at least 3 hours or overnight.

Once ready to dig in, serve and enjoy!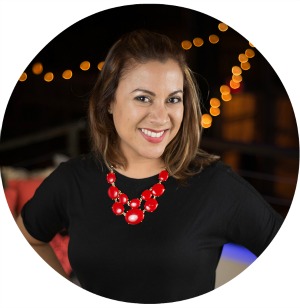 Recipe Developer / Food Photographer / Social Media Influencer
Making memories around the kitchen table and capturing them with my camera is where you'll find me. Unless I'm boarding a plane or on a road trip somewhere with my girls.