5 great ways to SAVE at Sprouts Farmers Market and Sprouts Brand Products!
We are always looking for ways to save here and there. Making room for other things we want to use those savings for. Today we'll be talking about 5 great ways to SAVE at Sprouts Farmers Market. This post was sponsored by Sprouts Farmers Market, like always all opinions are my own. #NewKaleInTown #SproutsWinterPark #LoveSprouts
Sprouts is famous for its farm-fresh produce, which is priced on average 20 to 25 percent below supermarket prices. One of the first things you'll notice is produce prominently displayed at the center of the store. Among staples like apples and avocados, you'll find more unique items like cotton candy grapes, lychee, star fruit and more. If you're unfamiliar or curious about an item, ask any team member who will help you sample it! You read right, you can sample before you purchase. I sure like that!
5 great tips for saving at Sprouts Farmers Market are:
1. Double Ad Wednesday. Weekly ad prices run from Wednesday to Wednesday, you can save even more in the middle of the week when the ads overlap. Two ads on one day means double the deals! 
2. Deals of the Month flyer highlights about 2,000 or more products on sale at Sprouts. Look for it in the store, or see it online!
3. The Weekly e-circular showcases hundreds of items on sale each week. Subscribe online, and also sign up for the eNewsletter to be the first to hear about special sales and promotions.
4. Scoop up more savings in the Bulk Department, where you'll find beans, grains, granolas, spices, nuts, sweets and much, much more. Buy as little as you need, or as much as you want, and less packaging in the Bulk Department means savings passed on to you!
5. And my favorite saving tip. The exclusive mobile coupons through the Sprouts app make it even easier to plan ahead and save. Create a Sprouts account to clip mobile coupons, and simply scan your custom barcode in the app during checkout to enjoy instant savings!
But wait, there's more. Look out for special sales and promotions, such as 72-Hour Sales; Vitamin Extravaganza (offers 25 percent off retail price of all items in the Vitamins and Body Care Department – more than 7,500 products!); Frozen Frenzy; Sprouts Brand Sale; Better For You Brands Sale, and much more!
Ongoing discounts when you buy more: Vitamin Discount offers 10 percent off a total vitamins and supplements purchase of $100 or more; Wine Discount saves 10 percent when you buy any six bottles of wine. I think this calls for a party!
We are super excited for the opening of a Sprouts Farmers Market near us. Sprouts Winter Park opens on October 24! If you are local I hope to cross paths with you there. Make sure you take advantage of the great deals and treats this grand opening has in stores for us all. Can't be there during opening day, no worries, there's great deals going on during the weekend too! Check them out.
Grand Opening deals at Sprouts Winter Park on October 24!
·         The first 200 shoppers in line will receive 20 percent off their initial total purchase. Doors open at 7 a.m.!
·         Delicious muffin and coffee samples will be served to everyone in line before the doors open.
·         Upon checkout, every 15th shopper will receive a coupon book featuring Sprouts savings.
·         Every customer will receive one free reusable bag with purchase.
Grand opening weekend deals:
·         Saturday, Oct. 27 – The first 200 customers to make a purchase will receive a coupon booklet for five free deli items.
·         Sunday, Oct. 28 – Upon checkout, every 15th customer will receive a coupon for $5 off a purchase of more than $15 to use on their next visit.
Sprouts Brand offers a wide selection of natural and organic products, as well as gluten-free, vegan and non-GMO varieties. As a mom of kids that are in school all day long I know a thing or two about kids arriving hungry from school. One of our favorite items on the basket above are the Organic White Corn Tortilla Chips and Mango Habenaro Salsa. Always a great treat to keep the kids happy while it's time for supper.
To make sure you feel good about your purchase and have fun trying new things, Sprouts offers a 100% money-back guarantee. Love it or your money back! Win-win! #LoveSprouts
Now, share with me. What's your favorite way to save when grocery shopping? My favorite is the Sprouts app. I'm always forgetting my coupons at home and with the app I don't have to worry about leaving them behind. Always saving on the go!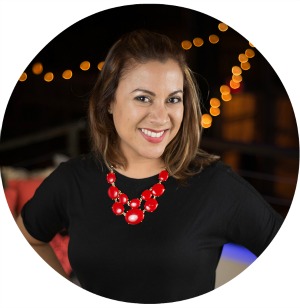 Hi there! I'm Wanda – the creator and author at My Sweet Zepol a healthy food, travel, and lifestyle blog. Passionate about food photography, food styling, entertaining and advocate about creating memories around the kitchen table. With a mission to create easy-to-make meals for the busy family.