This post is sponsored by Wish Farms in conjunction with a social media campaign through Sunday Supper LLC. All opinions are my own.
Have you noticed finding yourself searching for quick and healthier meal or snack options? I have. Specially during the week days. With a busy lifestyle and kids that keeps me moving forward I don't have time to complicate myself with long meal making. We need quick, grab and go, options that are healthy too. That's when we started introducing parfaits and more fresh fruits into our lifestyle. One of our favorite additions are these easy blueberry yogurt popsicles. They are absolutely delicious and made with only 5 ingredients.
Blueberry Yogurt Popsicles
Total Time:
4 hours
5 minutes
With a busy lifestyle and kids that keeps you moving forward finding easy grab and go options that are also healthy and good for you is a plus for me. I bet it's also important for you too. Here are some delicious and easy blueberry yogurt popsicles. Who can resist a delicious popsicle?
Ingredients
1 cup Dairy Free Vanilla Yogurt
1/4 cup Soy Milk, or Almond Milk
1/2 lemon Zest
2 tablespoons Honey
1 cup Blueberries, Wish Farms
1/2 cup Granola, homemade, recipe on the link below
Instructions
Mix together the yogurt, milk, lemon zest and honey.
Toss in the blueberries.
Divide the mixture evenly into the popsicle molds. Leaving space for the granola.
Top each popsicle with granola. Pat down as best as you can.
Place lid over (if your mold has a lid), insert each wooden ice cream sticks into each mold and place the popsicles into the freezer for at least 4 hours or over night before consuming.
To remove the popsicles, run the mold under a little hot water until they come loose.
Enjoy!
Liking the recipe? You'll enjoy this recipe so much that you'll wonder how was it that you didn't make it before. Now, you are probably seeing yogurt in a whole 'nother level. Yogurt is not as boring as you, probably, thought. Yeap, I hear you. We used dairy free yogurt and soy milk. You can make this blueberry yogurt popsicles with any yogurt of your choice and any fruit of your choice. Think, berries, or coconut, or even chocolate. Yum!
Source locally whenever possible. That's exactly what I did for this recipe. I grab fresh blueberries from Wish Farms, a local farm. Wish Farms southeast blueberries are in now in season.This covers FL, GA and NC. This twenty-acre farm features 7 organic blueberry varieties grown in containers under high tunnels. How cool is that?
Visit Wish Farms or find them on your local market. Also, follow them on Instagram. There's a super fun contest going on through May 27th. Rae Dunn's pottery is being given away each week! Also, a super amazing GRAND PRIZE of $500 to one lucky winner at the end of the contest. Go on enter and don't miss out on the chance to win!
Follow Wish Farms on Instagram, Facebook, Twitter, Pinterest and YouTube. Stay in touch with U-pick days, recipe ideas, information about the farm and how they grow and care for the blueberries.
After spending a couple of days on a trip to Wish Farms my head was overflowing with recipe ideas. You'll be surprise how easy it is to incorporate blueberries into your everyday lifestyle.
Here are some ways you can include blueberries into your daily meals.
Healthy Blueberry Recipes
Fresh Blueberry Dessert Recipes
Savory Blueberry  Recipes
Frozen Blueberry Recipes
Blueberry Cocktails
Aren't they all so making your mouth water? The many options are absolutely amazing and I'm loving them all. What would you make first with fresh blueberries? Any other way you love to enjoy blueberries?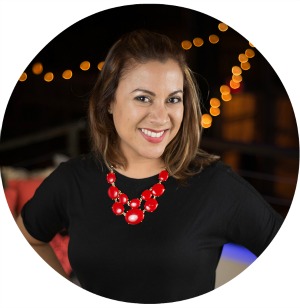 Hi there! I'm Wanda – the creator and author at My Sweet Zepol a healthy food, travel, and lifestyle blog. Passionate about food photography, food styling, entertaining and advocate about creating memories around the kitchen table. With a mission to create easy-to-make meals for the busy family.