For those of you who have not "yet" been at Gigi's Cupcakes let me tell you a little about this beautiful gourmet bakery. The cupcakes are baked fresh daily to ensure that they are  perfect every time. Gigi's Cupcakes sell more than cupcakes, they offer cookies, cakes for any special occasion (from birthdays to weddings), cheesecakes (my daughter's favorite), muffins and loaf breads. But they didn't stop there, they created gluten free recipes to give all of those who can't tolerate gluten to enjoy a sweet treat anytime! Yay!
Gluten free is in the news and on people's minds. Some choose the lifestyle for health benefits, while others have no choice and must eat gluten free due to Celiac disease or other health concern. To give more #GFree options, Gigi's Cupcakes has launched a new Gluten Free Every Day menu with 3 #GFree cupcakes offered each day.
Here are a few:
In order from left to right: Chocolate Chip Cookie Dough, Miss Princess, Chocolate Salted Caramel, Strawberry Shortcake, Lemon Dream Supreme, Wedding Cake, Midnight Magic, Triple Chocolate Torte, White Midnight Magic.
If you have every watched Undercover Boss you should watch on Friday, February 13th at 8/7 central, you can see Gigi's Cupcakes Founder, Gigi Butler, as she goes undercover on CBS's Undercover Boss! Hope you'll be one of the millions watching that night! You can find a Gigi's Cupcakes all over the USA with 93 stores in 19 states and growing each month. Lots of great deals and ways to win at Gigi's website starting the night of the show, stay tuned for more info! I know I'll be watching!!!
(Image from Gigi's Cupcakes FB page)
Gigi's Cupcakes also sell branded coffee mugs, tumbler, aprons, t-shirts, lip gloss, key chains, and other adorable items that you will love to keep or give away!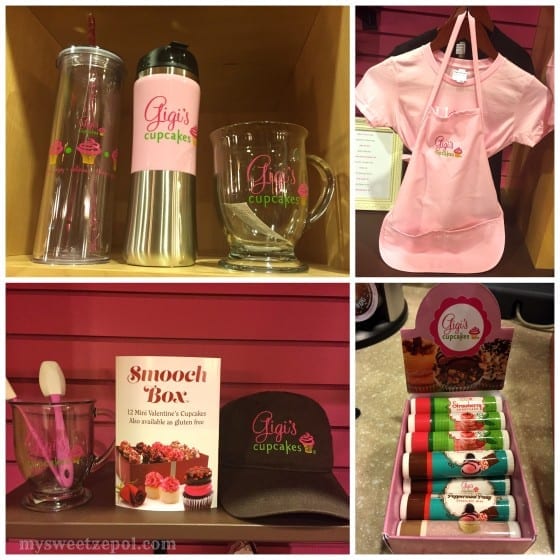 Note from Gigi's Cupcakes to all customers:
"While we've had nothing but rave reviews and recommendations from customers who have Celiac, each person must make their own determination on attending and tasting based on the fact that though we bake and offer cupcakes without gluten, all  of our cupcakes are prepared fresh in the same kitchen allowing for the potential of cross-contamination. Because our equipment comes in contact with products containing gluten, our cupcakes cannot be certified as a gluten free product. Our Gluten-Free cupcakes are baked fresh each morning before any other products are produced".
Disclosure: I was invited for a  night of sampling the gluten free menu #GFreeGigis but, no cash compensation was given to write this post. All opinions and pictures are 100% mine.
If you enjoy any or all of the pictures posted here and wish to re-post, please contact me beforehand and link the picture back to this post. Thank you.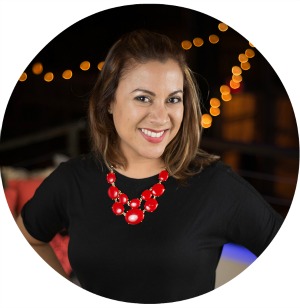 Hi there! I'm Wanda – the creator and author at My Sweet Zepol a healthy food, travel, and lifestyle blog. Passionate about food photography, food styling, entertaining and advocate about creating memories around the kitchen table. With a mission to create easy-to-make meals for the busy family.