Ok, I confess, I have one of those problems that may or may not have a name. Is like a compulsive cleaning disorder. I feel like I'm never done and have to clean some more. Have you ever felt this way? I know what you are thinking and no, I'm not going to your house to clean for you, yeah, caught yah!
Well, during the summer we went to our friends house and his fiancee had the pantry in such an organization that made my pantry go into shame mode. Well, at least I was embarrassed to say that my pantry was a mess. As soon as we got home from our road trip I started brainstorming on how to organize the pantry. Bought some baskets and changed things around, and may I just say, many garbage bags were tossed. A lot!
Plus, I found something you will all like. It's going to be given away to one lucky winner! Keep reading so you can find out what it is.
the BEFORE
and AFTER
Luckily for you guys I found an extra box of Babycakes Cake Pop maker with filling injector. My husband had bought me two with the intention of giving one away on this blog. It seems like it was tucked all the way back in the pantry. But, what better time for a cake pops maker giveaway than now, right? Perfect for some hostess gifts or home-made gifts for those you care about.
Enter for a chance to win a Babycakes Cake Pop Maker.
To enter the giveaway just answer the following question. Is your pantry organized or is it in need of some TLC?
The deadline to enter is November 26, 2012 at 7:00 pm (CLOSE). Enter and spread the word! Thank you for entering, I will be contacting the winner by email.
Extra entries
For five more entries leave a separate comment for each type, saying you did the following:
Need to know
One winner will be chosen at random from all the comments/entries posted here on this post. Make sure you enter by answering the question above. The other entries are optional, but will definitely give you more options to be the lucky winner! U.S. only. Winner will be contacted by email!
And the WINNER is:
Random Integer Generator
Here are your random numbers:
13
Timestamp: 2012-11-27 00:40:07 UTC
Congratulations Mercedes, and thank you to each and everyone of you that stopped by and entered my first giveaway.

Disclosure: I didn't get any compensation from Babycakes for this giveaway or for any comment on this post. The giveaway is sponsored by ME and my husband!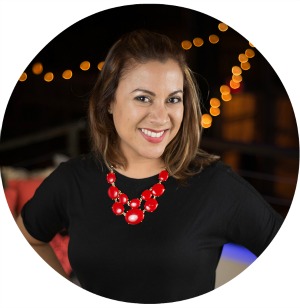 Hi there! I'm Wanda – the creator and author at My Sweet Zepol a healthy food, travel, and lifestyle blog. Passionate about food photography, food styling, entertaining and advocate about creating memories around the kitchen table. With a mission to create easy-to-make meals for the busy family.