A DIY craft my girls and I did together. One of those afternoons that happens on a holiday afternoon when there is no school and the girls are bored. Insanely bored. We headed out for some shopping, thank God for craft stores and DIY ideas. There are so many things to do with little ones and this is just one of them. Just use your imagination and look around the house, the best place to start is with something that you may be needing around the house.
We decided to dress the main entrance to the house and give our guests a special welcome with a girly touch. Maybe too girly for my husbands taste. LOL!!!
It's Spring and the atmosphere is full of colors, bright colors that is. Flowers, butterflies and birds. I love Spring, it's a season made for new beginnings.
Join us while we hand a colorful wreath on our door. While walking around Target we found flower cutouts in bright colors and the letter "L" for our last name. I was looking for a bigger letter "L", but couldn't find it. For sure I'll keep you posted if I ever find one! My plans are to paint the new letter in an aqua color and decorate it with lots of glitter to give it a pop!
My plans for the summer are to make as many crafts/projects with my girls as possible and share them here with you all! Hope you can join us for the ride and have an unforgettable 2012 summer!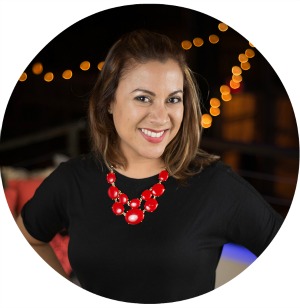 Hi there! I'm Wanda – the creator and author at My Sweet Zepol a healthy food, travel, and lifestyle blog. Passionate about food photography, food styling, entertaining and advocate about creating memories around the kitchen table. With a mission to create easy-to-make meals for the busy family.