My girls wanted treats for Easter Sunday and cookies was the first "easy kid friendly" treat idea that came to mind. Everyone I know loves cookies and I bet you can name a handful of people that loves cookies too. Cookies comes in a huge variety. Everything from oatmeal, chocolate chips, nuts, dry fruits and sprinkles. I have to admit I love my cookies with chocolate. Everything tastes better with chocolate.
While shopping for their basket items I found a cute package of sprinkles with bunny shapes and pastel colors. They were perfect for cookies. The other item I purchased to make these soft cookies were white chocolate chips. They add an extra flavor without competing with the pastel colors of the sprinkles, something that a milk chocolate chip would have done.
Sprinkles White Chocolate Chip Soft Cookies
Yield: 38 cookies

Prep Time: 15 minutes

Cook Time: 11 minutes

Additional Time: 9 minutes

Total Time: 35 minutes

Soft cookies with white chocolate chips, beautiful pastel color sprinkles and topped with coarse sugar. This cookies are packed with textures and guarantees to satisfy your sweet tooth.
Ingredients
2 cups All Purpose Flour
1/4 cup Instant Vanilla Pudding Mix*
1 teaspoon Baking Soda
a Pinch of Salt
1 1/2 stick Butter (unsalted and softened)
3/4 cup Light Brown Sugar
1/4 cup Sugar
1 Egg
1 teaspoon Vanilla Extract
1/2 cup Bunny Sprinkles
1 cup White Chocolate Chips
Instructions
Preheat oven to 350 degrees.
Using a medium bowl mix in the flour, vanilla pudding mix, baking soda and pinch of salt. Combine well and set aside.
In a stand mixer, (or larger bowl) beat the butter and sugars until soft and fluffy.
Add the egg and vanilla extract.
Toss in half the flour mixture, when it looks well incorporated add the rest of the flour mixture. Don't over-mix.
Scrape down the sides. Using a spatula mix in the white chocolate chips and sprinkles.
Chill dough in the refrigerator for 30 minutes, 1 hour or more if you can.
Scoop out dough with a medium or small size ice cream scoop and drop them into the baking sheet leaving about 1 inch apart from one cookie to another.
Note: Bake chilled cookie dough, for a more accurate shape, if not they tend to spread and flatten.
Bake for 9-11 minutes or until edges have set and slightly golden brown.
Remove from the oven and cool on wire racks.
Enjoy!
Notes
* Not 'Cook & Serve' or sugar free pudding mix, please.
Nutrition Information:
Yield: 38 Serving Size: 1
Amount Per Serving: Calories: 114Total Fat: 6gSaturated Fat: 3gTrans Fat: 0gUnsaturated Fat: 2gCholesterol: 15mgSodium: 75mgCarbohydrates: 14gFiber: 0gSugar: 9gProtein: 1g
My secret for making soft cookies is using vanilla pudding mix in my cookie dough. The texture and flavor is soft and sweet. Perfect every time! A little tip I want you to keep in mind before baking this batch of cookies is to chill the dough for a while (a couple of hours) before baking them. This will help the cookies keep a beautiful shape without spreading and flattening out when baking.
Are you a white chocolate chip or a milk chocolate chip person? Jump in the comment section below and let's talk chocolate.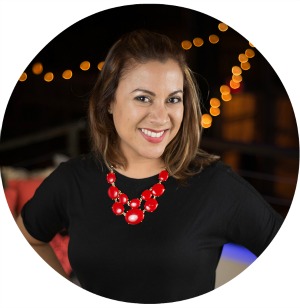 Hi there! I'm Wanda – the creator and author at My Sweet Zepol a healthy food, travel, and lifestyle blog. Passionate about food photography, food styling, entertaining and advocate about creating memories around the kitchen table. With a mission to create easy-to-make meals for the busy family.