This post about Sprouts Winter Park is written in partnership with Sprouts Farmers Market. All opinions and thoughts are my own. #LoveSprouts #NewKaleInTown #SproutsWinterPark
Having people around my kitchen table brings me great joy. We can eat, drink and talk for hours. Until the candles are almost completely burned down and glasses and dishes need refilling. The best conversations usually happen around food. Maybe that's why I enjoy so much searching for seasonal items to brighten up those recipes I love so much. It so just happens that Sprouts Farmers Market is coming to town and I'll be like a kid in a candy store; or better yet farmers market! Sprouts Winter Park is opening soon!
Sprouts is a healthy grocery store offering fresh, natural and organic foods at great prices. Offering a complete shopping experience that includes fresh produce, meat and seafood, bulk foods, vitamins and supplements, packaged groceries, baked goods, dairy products, frozen foods, natural body care and household items catering to consumers' growing interest in health and wellness.
You'll find team members eager to support customers on their journey to better health. Because Sprouts believe healthy living shouldn't be a luxury!  Making healthy eating affordable from coast to coast and now has more than 310 locations.Containing around 19,000 products, 90 percent of which are natural or organic. The other 10 percent of products cater to the more mainstream consumer who may be just beginning to explore healthy eating options.
Consumers have become increasingly concerned with the quality, safety and production features of food. We're usually looking for products with specific health attributes, such as organic, raw or grass-fed. Can you relate? At The Butcher Shop at Sprouts, shoppers can enjoy meat cut in-house by highly trained butchers. Who grind more than 20 varieties of sausage daily, help with cooking tips and special orders. Sprouts is able to deliver all-natural, never frozen, grass-fed and USDA Choice beef, chicken and pork at affordable prices.
If you are feeling hungry while shopping or are in need of ready-to-go food Sprouts has you covered. Sprouts continues to innovate in the Market Corner Deli where shoppers will find prepared items to cater to the on-the-go shopper. I'm going for some sushi as soon as they're open in Winter Park, FL. When is that? Opening day is scheduled to be October 24, 2018. and we're all looking forward to it!
Now, tell me, do you have a Sprouts Farmers Market in your area? If so, what's that item you can't leave the store without? For me is fresh fruits and seasonal produce.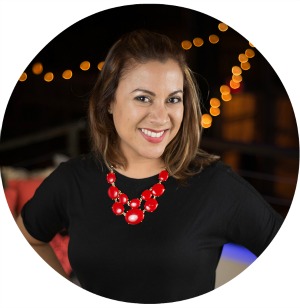 Hi there! I'm Wanda – the creator and author at My Sweet Zepol a healthy food, travel, and lifestyle blog. Passionate about food photography, food styling, entertaining and advocate about creating memories around the kitchen table. With a mission to create easy-to-make meals for the busy family.