Disney is the most magical place in the entire world. If you haven't been or know anyone that haven't been to any of the Disney's parks I'm sure you (or they) want to. Well, you should. Disney is a beautiful place and everyone should experience it. I'm lucky enough to live in Orlando, FL and we are regular visitors. My girls are growing up walking down wearing Disney princess dresses and I love every minute of it.
We birthdays come along a trip to Disney is usually the option we go with. What better way to celebrate life and make a wish, right? For my daughter's 15th birthday, Quinceañera, was one of those moments when we thought hard and long about how the celebration was going to look like. Disney cruise was the winner. Disney Dream Cruise Line to be exact. YAY! We were just about to embark on the most amazing trip of all times. But, we needed to make some prepping before hand. Like, what are the must haves for a Disney cruise? Here are my top ten, and if you have any other that's not on the list please leave on the comment section below.
1- Passport or Birth Certificate
We almost missed our trip because we had our photo ID's with us, but didn't have our birth certificate. Luckily we live very close to the port and managed. But, because I don't want you to go through this desperate moment let's grab those passports now. If you don't have a passport, never fear. For closed loop cruises an original birth certificate may be sufficient. Always remember to leave copies at home. Note, as soon as we got back home we applied for our passports.
2- Carry-on
When you board the ship, you'll want to start having fun right away. So while your luggage is being delivered to your room, keep the essentials (like a swimsuit, sunscreen, a clean set of clothe, and any other item you deem important and can't live without) close at hand in a light-weight carry-on.
Bonus: The extra bag doubles as a handy tote for whatever you need during shore excursions, or as a way to bring home souvenirs.
3- Portable charger
My husband is an IT guy and the girls are techie through and through. We can't leave home without portable chargers. That just don't happen. Cameras, smartphones and tablets aren't much fun when their juice is gone. Make sure you bring device charges and a portable charger that lets you charge on the go.
4- Motion sickness wristbands
It may seem counter intuitive since you're on a huge boat, but I've seen it happen. During my honeymoon, my husband got sea sick and we thought our trip was over before it had even started. Thankfully we managed to find some Dramamine in the infirmary and the trip was saved.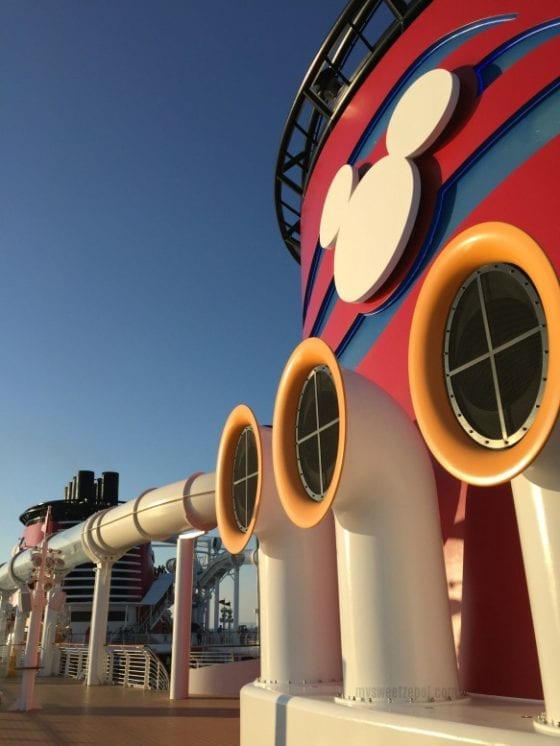 A large percentage of people don't actually get motion sickness on cruises as long as the weather is fair. But, we all know how unpredictable the weather is, right? Even still, it's a great idea to bring motion sickness bands or Dramamine with you in case you do have a problem. An entire trip can be ruined if you're feeling ill, so it's much better to be prepared.
5- Quick drying cover-up
Because some shore excursions involve getting a little we and wild, you'll want a cover-up (or change or clothes), so you can ride back to the ship dry and comfortable.
6- The right mix of shoes
We know you won't forget the flip flops, but make sure you toss some sneakers in your bag as well if you're planning to work out or take an excursion that requires some close shoes, also add in some dress shoes for formal nights, and closed-toed water shoes for all of those active shore excursions.
7- Sunscreen
We all know how important sunscreen protection is, no need to go into those details. Since we already know that being in a cruise is all about the sun, excursions and time at the deck, lets just go and pack the sunscreen right away. For us it's a 50 spf in spray. We love the convenience of spraying our sunscreen. That doesn't exclude the light foundation with spf protection I'll be wearing.
8- Light-weight jacket
During our trip we experienced some colder days and nights. Which was not always cool! Get it? A little weather humor there. LOL! Anyways, we were happy that we had a some light-weight jackets with us. They don't take much space in the suitcase and are easy to carry around. No big deal. Grab them now, you may need them later on.
9- Bring a Pirate Costume
During one of the nights we found some cute pirate bandanas in our room. Perfect for Pirate night. But, you can always take it a step further. Plan ahead of time and purchase a pirate costume, of some pieces like a hat, a vest or search in your closet and play with what you already have at home. The most important part of this pirate theme Disney cruise is to have fun.
10- Formal-wear
I am a girly girl through and through. I can dress up everyday if you let me. If you take a look at my closet I own more dresses and skirts than jeans. We do live in Florida. Give me a summer dress any day and I'm one happy girl.
One of the nights is more formal than the others. Feel free to dress semi-casual, with a cocktail dress or a more formal attire. You will see many little girls dressed with a beautiful gown of their favorite Disney Princess. They are just precious, twirling around and giggling with joy. Priceless!
Note: Disney Cruise Line is much more flexible on dining room dress codes than many other cruise lines. However, if you like dressing up, like I do, go for it and take advantage of that night to doll up. It'll be like a date night with your significant other and kiddos.
Now, tell me, have you been to a Disney cruise? If not, is it on your bucket list? I know you have one. I hope you have been to a Disney cruise or that if you haven't it's in your plans. Disney makes everything feel magical, for all ages. Disney Cruise Line's adventures awaits from the land to the sea; always magical and special.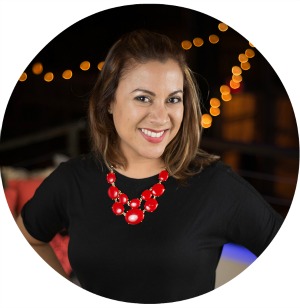 Hi there! I'm Wanda – the creator and author at My Sweet Zepol a healthy food, travel, and lifestyle blog. Passionate about food photography, food styling, entertaining and advocate about creating memories around the kitchen table. With a mission to create easy-to-make meals for the busy family.