The second annual Cocoa Beach Uncorked Food and Wine Festival is right around the corner.
One of my ultimate favorite food and wine festivals is the Cocoa Beach Uncorked Food and Wine Festival. I attended last year and will be there this year as well. I wouldn't miss it for anything. Will I be seeing you there? It's taking place on April 28-29. An exciting two-day celebration of food, wine and craft beer on the sandy shores of Florida's Space Coast. The festival will once again take place at Alan Shepard Park in Cocoa Beach, a popular spot for viewing space launches and surfing icons. Tickets are now on sale and the countdown has begun.
A celebration of Central Florida's most renowned chefs, restaurants, and breweries, Cocoa Beach Uncorked is a culinary showcase served with stellar Atlantic Ocean views. The 2018 festival will include special appearances by Doreen Colondres, Celebrity Chef and active social media personality, as well as cookbook author and creator of "The Kitchen Doesn't Bite" and "La Cocina No Muerde" sponsored by Duda Farm Fresh Foods. The event is the east coast sister of Clearwater Beach Uncorked, now in its seventh year and well-known as one of the best food, wine and craft beer festivals on Florida's west coast. Tickets and details are available online at CocoaBeachUncorked.com.
"Cocoa Beach proved to be an ideal launching pad for Uncorked as a one-of-a-kind showcase of the culinary treasures on Florida's east coast," said Tammy Gail, event producer. "We're excited to be back on Cocoa Beach for another unforgettable weekend and look forward to welcoming attendees, partners and exhibitors back for another sellout event."
Tickets are $55 per person, per day for general admission and $75 per person, per day for VIP access. Guests who purchase a VIP ticket will enjoy one-hour early admission to the Grand Tasting Village, where they will experience the Moet Chandon bubbly bar and find extra seating for relaxation and mingling. In addition to the Grand Tasting Village, the two-day event will feature a variety of VIP and interactive experiences, tastings, cooking demonstrations, and competitions between some of the area's most notable and award-winning chefs and restaurants.
Cocoa Beach Uncorked is backed by a distinguished roster of presenting sponsors and partners, including Florida's Space Coast Office of Tourism, City of Cocoa Beach, Publix, and Hilton Cocoa Beach Oceanfront.
Cocoa Beach Uncorked is the hippest, most exciting two-day food, wine, and craft beer festival on Florida's East Coast. The east coast sister event to Clearwater Beach Uncorked, the event welcomes thousands of attendees each year to Florida's award-winning Cocoa Beach. Celebrating its second year in Florida's Space Coast, Cocoa Beach Uncorked will play host to foodies, wine lovers and craft beer aficionados who long to wiggle their toes in the sand as they enjoy some of the area's most delectable offerings. A 20,000-square-foot Grand Tasting Tent will feature a vast array of mouthwatering taste experiences for discerning palettes.
I attended last year. It was a complete blast and the food was absolutely amazing. Plus can you beat a food and wine festival at a beach location? I don't think so. Read more about it here.
For more information on Cocoa Beach Uncorked or to purchase tickets, visit CocoaBeachUncorked.com. Follow Cocoa Beach Uncorked on Facebook, Twitter or Instagram.

Have you ever been to any of the Uncorked Food and Wine Festivals? Clearwater or Cocoa Beach? If not, it should be on your list of most attend. Hope to see you there on April 28 and 29. It will an amazing time with food, wine, craft beer, music, laughter, beautiful weather, sand on your toes. You'll have the best time ever!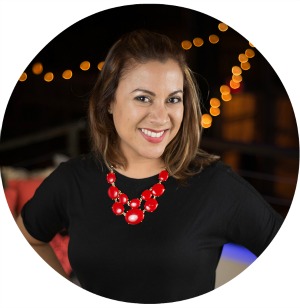 Hi there! I'm Wanda – the creator and author at My Sweet Zepol a healthy food, travel, and lifestyle blog. Passionate about food photography, food styling, entertaining and advocate about creating memories around the kitchen table. With a mission to create easy-to-make meals for the busy family.