This shop has been compensated by Collective Bias, Inc. and its advertiser. All opinions are mine alone. #FlavoredFrozenFun #Froster #CollectiveBias
The outdoors is just so beautiful this days. Spring is in the air, at least for most of us. Those with some snow right now, please bare in there; things will change soon. I bet you are longing for a good getaway with the family. We love day trips and plan a few throughout the year. Our first is usually during Spring Break or sometime before Mother's Day.
Here are some of my go to tips for planning a day trip and enjoying it to the fullest!
Where to go – Planning ahead of time where to go is essential. Even though just hitting the trail is also exciting. But, when you have an specific time frame, work, or kids, or all of the above you will want to plan things out. Take in consideration where you are and where you want to go according to how long it will take there and the time frame you have set aside for it. We love short trips. The longest being a couple of hours away, like 9 hours and bellow. We have gone from Florida to Boston and loved it, but that's not happening too constantly.
Who's going – Is it a trip for two or a trip for the entire family? Whether that looks like parents and kiddos) or (parents, kiddos and grandparents. That will influence the entire trip. From where to go, for how long and what to take with you.
For how long – Do you have a week or an entire summer break? We usually take from a long weekend to an entire week. It makes the trip more pleasing, not too tiresome and we can plan for future ones more often. Shorter trips also means less expensive and that's always a plus.
Budget for the trip – The longer the trip the more expensive, the farther the trip the more expensive. Plan out where you want to go, and for how long.There's nothing like going out the door and not taking in consideration the gas needed, stops for meals and stopping to rest at a hotel. If you have family members that can put you up for a night or more it may be fun to plan a trip there first. That way you can taste the road trip first and have a feeling of an estimate cost.
Snacks for the road – When it comes to snacks everyone has a favorite. So, take that into consideration. We love frozen drinks and they are always a must have; like the new flavored frozen fun we get at Circle K when in some of our stops. Icy cold, fabulously flavored, dangerously sweet refreshment. Can't ask for anything better. Although the Cheetos® Sweetos™ Froster is only available at select Circle K locations, you can visit the store locator linked here and check out a variety of tasty Froster options. It's our go to when it comes to quenching our thirst and refreshing our long trip ahead.
We also stock up on some of our new favorites like the new Sweetos™ Froster, Sweetos™ Froster & Cheetos® Sweetos™ Bag Combo.
Have you tried them already? If you haven't don't miss out. They are available for a limited time only through May 5th, 2018.
Games for the trip – Nothing beats a good game plan for the long hours on the journey ahead of us. We sing songs, play "I spy", draw, read books and send out loud to our hearts content. One of our favorite things to do is a singing contest game. Who can identify the song the fastest and start singing, there's no need to know the entire song, it's just for fun.
Make the adventure comfortable and have a great time! It's all about creating new memories with the ones you love. Trust me, kids will never forget and the entire family will create a bond that will last a lifetime. Priceless!
Now, don't forget that for a limited time only you can have a Sweetos combo for only $2.50 when you buy Sweetos™ Froster & Cheetos® Sweetos™. Sweetos™ Froster is an exclusive and limited time offer only found at Circle K.
Have you tried them yet? I hope so, because they are amazing! And tell me, are you a day-trip fan? Where do you like to go on trips and who usually goes along?
Let's get the conversation going on the comment section below. Can't wait to know more about your trips!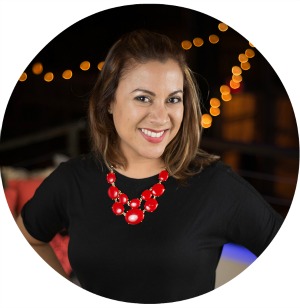 Hi there! I'm Wanda – the creator and author at My Sweet Zepol a healthy food, travel, and lifestyle blog. Passionate about food photography, food styling, entertaining and advocate about creating memories around the kitchen table. With a mission to create easy-to-make meals for the busy family.