Coming soon to Central and West Florida is Fresco y Más an authentic Hispanic super market.This post is compensated by Fresco y Más, opinions are 100% my own.
Fresco y Más is coming to Orlando and I can't get over the excitement!
Fresco y Más is an authentic Hispanic grocery store that promises to deliver better value, an enhanced shopping experience and an improved product assortment with hundreds of new Hispanic items. The part of it is that it's opening on April 18 in Orlando. For the first time in the Central Florida area to offer residents an authentic Hispanic shopping experience that truly reflects the desires of the local Hispanic community. I'm truly looking forward to opening day. Can't wait to see which products I can find for future recipes inspired by my Latin culture.
The new Fresco y Más location will include a brand new Latin Butcher, in-store café, an expanded selection of tropical fruits and a wide array of Hispanic baked goods. Fresco y Más stores will also feature new saving programs such as "Low Price Every Day," offering savings on more than 800 popular products, an all new Dollar Zone, that features over 600 everyday essentials for just $1 and an all new Wall of Value!
On opening day (April 18), the first 500 customers to arrive at the grand opening event will receive a free mystery gift card valued between $5-$500! Doesn't that sound the best treat ever? Who will I be seeing there?
Fresco y Más is continuing to grow throughout Florida, with two new locations opening just last week in Tampa. For more information on store locations please visit: frescoymas.com
Some of the in-store features are:
A new "Cocina" (kitchen) with chefs offering a range of freshly prepared, delicious dishes from scratch and daily specials, including arroz congris (rice dish), Pan con Bistec (steak), garbanzo (beans) and mojo pork. Yes and yes to delicious food ready for me, specially during those week days when I don't have the time for a good home cooked meal.
An all-new, full-service Latin butcher shop (Carniceria) offering an expanded selection of fresh, custom cut meats to better serve our customers, including t-bone steak, roast beef, whole or half top round, and pork loin.
New Dollar Zone within the store, where customers can get over 600 everyday essentials for just $1, from grocery and cleaning to health and beauty. Some popular Dollar Zone items include: Suki Coconut Milk, Disposable Foam Plates, and Orange Mop Cloth.
Renovated bakery department offering an expanded selection of Hispanic pastries and local baked goods, including flan, tres leches, croquettes, and custom tres leches cakes, made fresh daily, as well as a wider selection of local favorites.
An all-new café with expanded seating area serving authentic Hispanic breakfast, pastries, drinks and hot and cold sandwiches. Customer favorites include: Ham Croquette, Café con Leche (Coffee and Milk) and Pork Tamales.
I'm dreaming about this produce department featuring a farmer's market with a wider selection of tropical fruits and customer favorites like malanga root, green plantains and salad tomatoes. Southeastern Grocers works with more than 200 Florida and regional growers to source fresh produce. Oh, I can't wait to take my mom to Fresco y Más. Look at all those beautiful fruits and vegetables, dreamy!

The first Fresco y Más store opened its doors on June 15, 2016 in Hialeah, FL. Over the past two years, Southeastern Grocers has converted several Winn-Dixie's to Fresco y Más with considerable success. It's simple – they've invested time into listening to their customers, and this change is a direct result of that feedback. Can't wait to have Fresco y Más in Orlando and Tampa. My trips to the grocery store are going to be so much fun and I'll be bringing home a piece of my Latin culture back to my kiddos. Wait and see all the recipe you'll see here, with lots of Hispanic flare and flavor. LOVE!
The new Fresco y Más located at 7382 E. Curry Ford Rd., will be open seven days a week from 7 a.m. – 10 p.m.
Each new Fresco y Más will also be holding a competition between local schools where customers will have the opportunity to vote for the school that will win a $5,000 donation!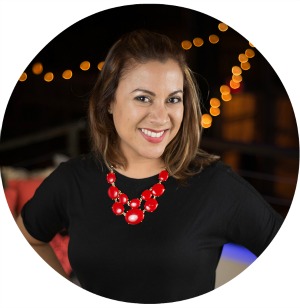 Hi there! I'm Wanda – the creator and author at My Sweet Zepol a healthy food, travel, and lifestyle blog. Passionate about food photography, food styling, entertaining and advocate about creating memories around the kitchen table. With a mission to create easy-to-make meals for the busy family.