For many years My Sweet Zepol has been a one woman show and even though that's not necessarily a bad thing it makes it harder by the minute to multitask and make things happen. In order to be able to serve you more and share more valuable content in this platform I have expanded the MSZ team. Please welcome Paloma, CCC (creative content creator). I just love her to pieces and so will you. You'll see why in a few, keep on reading.
Hello! Many of you may know me as Paloma; Wanda's oldest daughter. So let me formally introduce myself. I am a high school student who's adventurous and loves to experiment with new things, whether it's new classes or new recipes. Over the years, it seems I have adapted my mother's love for baking and sense of creativeness and innovation.
I am beyond grateful to be a part of the MSZ team, and can't wait to start sharing with you some of my favorite recipes, beauty and style tips and more along the way. There's lots to learn about what goes behind the scenes of running a successful blog. And let me tell you, there is a LOT to learn! But I'm sure I'll soon get the hang of things.
I've been watching and assisting my mother through her journey of life with this blog. From content curation, to photo editing, to events and so much more. I've unknowingly been preparing for these next season in my life as a new contributor. If someone told me 8 years ago that I would one day be a part of  My Sweet Zepol, I would have told them, "No, that's my mom's job!" (I was about 8 at the time). But I wouldn't want to be anywhere else.
Here are some fun facts about me!
Yes, my name is Paloma and it means dove in Spanish.
I'm 5'6″ and yes, I wear heals and love them!
My favorite color is Blue.
Love styling outfits and trying on new makeup products and learning new techniques.
My hair has more curls than Shirley Temple's, LOL, maybe.
I've dyed my hair from blue to fuchsia and back again. It's a mermaid thing!
I am lactose intolerant and I'll be sharing my favorite dairy free recipes with you.
I'm a high school student.
I'm in Honor and AP classes, and the Debate Travel team too.
Aiming to become a Chemical Engineer and attend MIT.
I'm a dog lover and own a Yorkie named "Pandora", because she's all fancy!
Have a younger sibling.
Was born in Puerto Rico, growing up in Florida. Yes, I also speak and write in Spanish.
In my playlist you'll find a range from musicals like Hamilton, songs from the Beatles, Artic Monkeys and if I'm falling asleep I'll be listening to Fall Out Boys.
I fuel on coffee and biscottis.
I'm a Disney girl! Disney is where I fill my tank with magic.
I love watching Turner Classic Movies and Hallmark Mysteries.
The show Friends is always on replay. LOVE!
Next will be Gilmore Girls, wink!
Wasn't that fun? Share with me some of your fun facts, I want to get to know you too!
Can't wait to be able to write and share with you my adventures. Let me know what you'd like to know more about in the comments below and stay tuned!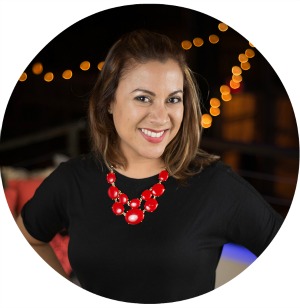 Hi there! I'm Wanda – the creator and author at My Sweet Zepol a healthy food, travel, and lifestyle blog. Passionate about food photography, food styling, entertaining and advocate about creating memories around the kitchen table. With a mission to create easy-to-make meals for the busy family.