Ace Cafe Orlando is the first North American outpost of the celebrated London-based motor-diner. Construction workers are in high gear completing the 35,000 square-foot motor-centric dining, entertainment, and retail destination. Reinvigorating a key parcel in downtown Orlando and bringing more than 175 jobs to the local economy. Scheduled to open anytime during spring 2017.
The original location on London's North Circular Road began as a simple roadside cafe for truckers, then evolved into a popular destination for rock'n roll-loving teens riding motorbikes during the '50s and '60s. Today, the Ace has a multi-generational appeal from motorsports enthusiasts from all over the world.
Ace Cafe Orlando spans two floors and will feature a full-service restaurant, two kitchens, four bars, a coffee bar, a communal counter, a mezzanine that overlooks the main floor dining area and stage, a private and semi-private spaces for groups both large and small.
Some retails found inside the building are Rockers Speed Shop (selling official branded Ace gear and apparel), a BMW motorcycle dealer, Dainese D-Store (Italy's most famous high-tech riding gear and accessories brand), EagleRider motorcycle rental company (the world's largest motorcycle tourism company) and Stonebridge Motorgallery (selling an ever-changing line-up of original motorsports and rock'n roll inspired artwork, photography, sculptures and memorabilia, as well as collectable vintage and one-off custom motorcycles). And that's not all… world-renowned artists as well as local favorites, will be represented.
You will also find great food. Che Christopher Truesdell will offer an American Gastro-Diner menu fare, featuring made from scratch home style comfort food with a twist that captures the authentic spirit and flavors of some of the est diners and backroad joints across the country, all at an affordable price point. Of course, there will also be a nod to Ace Cafe's roots with authentic British favorites like Bangers & Mash, Fish & Chips and Chicken Curry.
A carefully-curated list of house-made specialty craft cocktails, fresh juices, super martinis, wines, cold-pressed and hot spiked coffee drinks, spiked and non-spiked fresh gelato milkshakes, and an amazing beer list of craft, domestic and imported brews.
The Ace Cafe Orlando is also family-friendly, complete with sharable appetizers, fresh super food salads, gluten-free options, and a children's menu, not to mention all the eye-catching cool cars and bikes on display on any given day. Ace Cafe Orlando is destined to become a popular destination for all ages in the middle of the City Beautiful. Spending some time in Ace Cafe Orlando with the family is something I am looking forward to.
Ace Cafe Orlando is located on a three-acre parcel in downtown Orlando at the corner of West Livingston Street and Garland Avenue, now known as "Ace Corner". For more information, visit Ace Cafe Orlando, and connect with them through Facebook, Twitter, and .
Stay tuned for an update of it's opening day and more information… soon!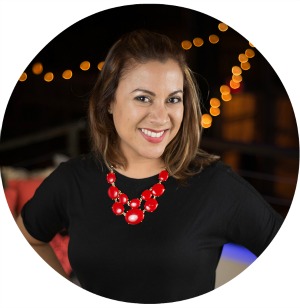 Hi there! I'm Wanda – the creator and author at My Sweet Zepol a healthy food, travel, and lifestyle blog. Passionate about food photography, food styling, entertaining and advocate about creating memories around the kitchen table. With a mission to create easy-to-make meals for the busy family.