For a couple of days a group of dietitians, farmers, and bloggers were on the road from Kansas City, MO to St. Louise MO. A trip hosted by the wonderful people from Kansas Farm Bureau, Kansas Soybean Commission, and Kansas Pork Association. It was an amazing experience to learn more about the food I not only eat, but also feed my family with. We all wanted to find out more about food practices and what goes into the food that we consume daily.
The #FarmFoodTour consisted on three main stops. One being a visit to Elanco (Elanco Animal Health), the second stop was at Monsanto and a final stop at the Central Missouri Meat and Sausage.
At Elanco, they empower those who raise and care for animals with a comprehensive set of animal health products and offer knowledge services to help them advance their businesses and address the global challenges of a diverse and changing world. Because, let's face it, our world is changing and we are not all doing something about it. I like to acknowledge those who are.
For example, they offer:
Improve animal disease management and production efficiency
Reduce the environmental impact of livestock production and increase nutrient digestibility through continued focus on improved health and enzymes
Enhance animal well-being and minimize stress
Elanco's proven technologies enable producers to deliver more food while using fewer resources.  They offer safety tools that ensure the integrity of the food supply, while their productivity enhancers make food affordable and abundant by increasing the amount of meat, milk, or eggs each animal can supply. Elanco's data and analytical services improve production efficiency to make food affordable and abundant.
"More food to bring people out of hunger. More food to sustain our planet's rapidly growing population. It's all part of a vision to work with our customers to enrich lives around the world." – Elanco
During many of my farm related trips and conversations with growers I've learned several things and one of them is that farming includes a lot of science. While I was growing up I saw my father work the soil, grow vegetables, herbs and fruits and sell them to farmer market sellers. My mother also grew vegetables and herbs for our meals. I also saw their love for giving and love for others. They always gave away the best to those who came over the house to visit. I didn't get it at the time. Now, as an adult, as a mom I get it. I love my community and want to give them the best I can. Those are the same values I see on farmers and companies I've met during my farm tours.
Back in the day when my father (and previous generations) planted in their backyard or lands they owned they had a basic knowledge that worked at that time, but those days are way past behind us. Farmers today rely on science to keep their production sustainable. These farmers I talk about are small family own farmers, not large corporations and they don't have much room for error. With so many farmers today doing the best to feed, not only their own families, but also their employees families and the rest of us as well, failure is not an option.
They use infrared and GPS technology to carefully plot seeds and identify trouble areas in crops that wouldn't otherwise be seen. When there are trouble areas identified, farmers today, have the option of adding whatever nutrients are needed to an specific area in order to address a problem. Growers/farmers can pick the best of the best seeds to use on better areas in the land, before they even begin planting.
That's where Monsanto comes into place. Monsanto is a sustainable agriculture company that focuses on supporting farmers across the world. You may know or have heard of Monsanto before. Maybe by the word, GMO. If you are like me, you may have heard GMO's was a negative thing and are freaked out about it. That's one of the reasons I wanted to attend this trip, because I believe in going to the source instead of following the crowd. Genetically Modified Organisms is basically plants whose genes have been changed by scientist. Sounds worst than it truly is. Genetically modifying organisms are not anything new, or created by Monsanto. Instead, its the type of cross breeding that has gone on for years.
I saw it through my father. He would pick the best kernels of corn and save them to plant the next year and so on he did the same the following year. This simple step allowed the seed to get larger and looking its best. I wish he would've had kept one of those first kernels of corn and compare them. We may agree that the difference was going to be noticeable. You may have seen it happening in animals too through breeders. They keep the best looking dog in order to mate it with another one of its best of the opposite sex. You want those puppies, right? I know you do! GMO's pretty much do the same thing in the AG Science world. They have taken it to an even further step by taking common problems that farmers face today and create solutions.
I have friends that have their mind set on GMO-free products, or gluten free, and those that are all about going organic and I love them all. Just like we have a choice in whether or not to use GMO's as consumers, farmers do too. Monsanto offers a line of conventional seeds that are completely void of GMO. Many organic farmers choose to use these seeds to produce their crops. Yes, you read right. Organic farmers also work with Monsanto, because they find products they believe in and support as well as a more traditional grower does. Whatever your believe about GMO, organic, or any of the companies mentioned in this post let it be a knowledgeable decision, let it be your choice, one that is good for you.
Our final stop of the trip was to the Central Missouri Meat and Sausage, a small meat processing plant and The Barnyard  Smokehouse where we had an amazing lunch. We toured the plant and were educated about their meat processing and machinery. They are very detailed oriented and go for quality above all. There is an USDA inspector on site at all times while they are processing meat. Amazing, right? I had no idea. After our tour we enjoyed a delicious lunch and had a small shopping spree. Since I was flying back home the next day, I had to choose wisely what purchase. But, I did managed to bring some Smokehouse Bacon Jerky, YUM!
At the end of the day I came to the conclusion that we don't know enough about our food. At home we have a joke about, "google it", because everything is in google and there's so much good that google offers, but be cautious because not everything in the internet is always accurate. Sometimes is just the version of one point of view and not both sides. Also, while shopping for food and looking at labels know that some of those labels are part of a marketing strategy. Not everything has GMO and nothing should be sold with hormones in the first place. Those are just a few examples. Labels are needed and make consumers happy, but I encourage you to read more about your food, ask an expert like a nutritionist, dietitian, farmer or leave a comment below and I'll help you find the answer.
This post contains some of the things I learned during the #FarmFoodTour. The tour included three main stops, mentioned above, and they all had so much great information to share with us. At the end of this trip I noticed a pattern and I believe you can relate to it too and it's that everyone has a preference when it comes to food and it is that people love what they love. In this tour we had those who preferred organic, others who's main concern was the healthy benefits of the food for their family and customer vs those that look at food and consider color, texture, smell and what they can make with it (like me). Meaning, I look at labels, but that doesn't necessarily determine my purchase. My hope is that at the end of the day when you look at food and look at labels you have more knowledge and facts that support your decision.
Now, lets get some conversation happening here. What are some questions you have for some of this companies or food experts like the ones mentioned above? Are you, like me, that looks at labels when grocery shopping? Tell me, what do you look for when buying food to make at home and feed your family with?
Note: Stay tuned for the part two of the #FarmFoodTour post showcasing where we ate and what! YUM!
Disclosure: This trip was made possible by a collaboration with KKansas Farm Bureau, Kansas Soybean Commission and Kansas Pork Association as part of an initiative to connect bloggers, farmers and dietitians together and share food knowledge to the consumer. As always, all thoughts and ideas found here are entirely my own.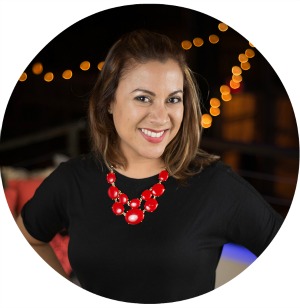 Hi there! I'm Wanda – the creator and author at My Sweet Zepol a healthy food, travel, and lifestyle blog. Passionate about food photography, food styling, entertaining and advocate about creating memories around the kitchen table. With a mission to create easy-to-make meals for the busy family.