Large and Crispy Blueberry Homemade Belgian Waffles
Belgian waffles (some people refer to them as Brussels waffle), either way you know them you may agree with me and say that they are great for breakfast, brunch and even dinner. Why not! In North America, Belgian waffles are a variety of waffle with a lighter batter, larger squares, and deeper pockets than ordinary American waffles. Belgian waffles were originally leavened with yeast, but baking powder is now often used.
It's blueberry season and we can't pass up a U-Pick farm. I got together with a group of food blogger friends and enjoy the beautiful weather, stunning blueberry fields, the chatter of everyone around us, and the taste of the different varieties available.
We met at the Beck Bothers Blueberries. They have about 17 acres of pure blueberry love. Carrying three different varieties; Windsors, Emeralds, and Jewel. The Jewel are said to be best for baking because they are smaller in size. You will be given a bucket and can be on your way to blueberry heaven. The season runs from 6 to 8 weeks, so check them out when you are in the area of Windermere, FL and stop by for some fresh, juice and delicious blueberries.
In the meantime here is a delicious homemade Blueberry Belgian Waffle recipe that you must try today or during your weekend brunch! This waffles are light, airy and melt in your mouth goodness. Plus, the blueberries adds a tangy and juicy texture and taste that will have you wanting more. Trust me! So go for it, make it and enjoy it!
Blueberry Homemade Belgian Waffles
Sweet, tangy, light, airy and easy to make Belgian waffles with fresh blueberries. Perfect for your next brunch, or dinner. Why not? Go for it!
Ingredients
2 cups Flour, whole wheat or all purpose
2 teaspoons Baking Powder
2 tablespoons Sugar
1 tablespoon Vegetable Oil
2 cups Milk
3 Eggs, seperated
1 teaspoon Vanilla Extract
1 cup Blueberries, fresh or frozen
Pinch of Salt
Maple Syrup
Instructions
Combine the flour, baking powder, sugar, oil, milk and egg yolks.Set aside.
Beat the egg whites and salt until they stand in soft peaks, mix in the vanilla at this time and fold into the batter (do not over mix).
Gently toss in the blueberries into the waffle batter.
Pour 1/8 of the mixture into a hot waffle iron and bake for about 5 minutes.
Repeat with the remaining batter.
Top with maple syrup, fresh fruits, and/or whipped cream.
Serve hot and enjoy!
I couldn't go without bringing my family along the ride. The girls had an amazing time and the memories we shared that special Saturday day are priceless and will not be taken for granted. Spring is such a beautiful season. Go outside, enjoy the weather, the fresh air, the beautiful flowers in bloom, the fresh fruits and specially the time with family and friends.
Have you made Belgian waffles before? And are you enjoying some seasonal fruits in your town? Share with me!
Disclosure: I received no compensation for this post. The blueberries I picked and brought home were purchased and not a gift. I love promoting local growers and brands I eat and cook with. All opinions and pictures are 100% my own.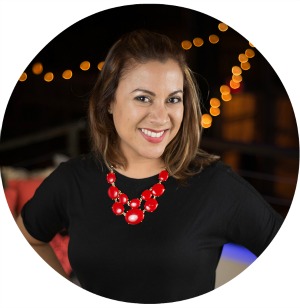 Hi there! I'm Wanda – the creator and author at My Sweet Zepol a healthy food, travel, and lifestyle blog. Passionate about food photography, food styling, entertaining and advocate about creating memories around the kitchen table. With a mission to create easy-to-make meals for the busy family.