On a fabulous Saturday morning we had some good quality family time, we went blueberry picking. We headed over to Lake Catherine Blueberries, a u-pick farm in Clermont, Florida. We had no idea Florida had such a beautiful land dedicated to growing blueberries. They grow two varieties of blueberries, the Emerald and the Jewel.
We each had two vented clamshells to pick one for the Emerald and another for the Jewel. Plus, you can eat while you pick, awesome right?
I want you to know that this place has something magical about it. It can be the lake near by, or the peace and quiet that is sensed right from the moment you step on the land or the charm from which you are rapidly greeted with. Or it might be all of the above. But, one thing I know for sure is that we are going back as many times as we can. There is a space dedicated for kids to play and some picnic tables spread through the property available for you to enjoy any lunch or treat you bring along. We enjoy having picnics at our local Farmers Market, so having this tables available under shades from the surrounding trees is a win-win!
Talking about Farmers Market, you can find Lake Catherine Blueberries in several markets around Central Florida. Here is a list of their Farmers Market schedule so you won't miss them:
Monday: Audubon Park 6pm-10pm
Tuesday: Lady Lake 9am-1pm
Friday: Windermere 9am-2pm
Cagan's Crossing 4pm-7pm
Saturday: Winter Garden 9am-2pm
The Villages 9am-2pm
Sunday: Clermont 9am-2pm
Mt. Dora 9am-2pm
Go check them out, drive by their farm or visit their booth at a local Farmers Market. Trust me, it's very worth it. You haven't had a tastier and juicier blueberry until you have some from Lake Catherine Blueberries!
Blueberry & Orange Blossom Honey
Orange Jam (Top Left), Blueberry Almond Jam (Top Right)
Strawberry Jam (Bottom Left), Blueberry Orange (Bottom Right)
With the blueberries we picked as a family I'll be baking some very delicious treats and sharing each and everyone of them with you. The first one is going to be Blueberry Scones. You won't want to miss them!
Disclosure: All opinions are mine and no compensation was given for this post.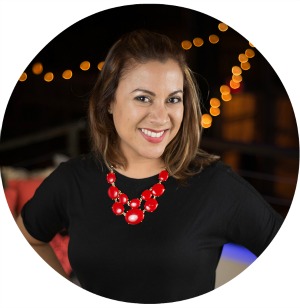 Hi there! I'm Wanda – the creator and author at My Sweet Zepol a healthy food, travel, and lifestyle blog. Passionate about food photography, food styling, entertaining and advocate about creating memories around the kitchen table. With a mission to create easy-to-make meals for the busy family.