Braccia Pizzeria & Ristorante, an Italian restaurant that recently opened in Winter Park, brings a new pizza concept to Orlando with their Brazilian flavors. I had the opportunity to visit the restaurant during a bloggers press event and enjoyed every minute, every bite and every company. It was a lovely night if I say so myself. If you are looking for a relaxing place with a different take on pizza for a date night, girls night out or to enjoy with the family…look no further, Braccia Pizzeria & Ristorante in Winter Park is your place.
Braccia specializes in pizza, which features a low-calorie, extremely fine and crispy dough, along with fresh toppings and gourmet flavors that come together to give pizza-lovers a delicious dining experience. Along with pizza, the restaurant also offers pasta and main entrées, as well as an open cellar with select wines.
For appetizers we all sampled the Braccia Shrimp and Beef Carpaccio. Both became a true favorite immediately. For a salad option, give the Tropical Salad a try, it's mango and pineapple gives this salad a very refreshing flavor. Made me remember my beloved island, Puerto Rico.
As an entree we all had two amazing options to choose from. Being food bloggers and good friends we shared and had the opportunity to sample both main dishes. Fish en Croite with Sicilian Risotto and Rack of Lamb with Red Wine.
Dessert didn't disappoint either. Absolutely amazing. The Braccia Special consists of homemade soft cheese ice cream with guava syrup and chestnut with also homemade churros with dulce de leche. For those chocoholics like myself there's a Love & Chocolate sweet for you too. It's a vanilla ice cream popscicle dipped in chocolate fudge with fresh strawberries and nuts.
"At Braccia, we pride ourselves on freshness and flavor," said Hugo Passos, co-founder and co-owner of Braccia Pizzeria & Ristorante. "Our menu is unique – and we're excited to share our approach to pizza and Brazilian heritage with the Winter Park community."
Braccia was founded by Fortaleza area of Brazil natives Hugo Passos and Eduardo Nobre, and Recife native Bartolomeu Lins Junior. Located at 153 E. Morse Blvd. off of Park Avenue, the restaurant features a refined and comfortable ambiance with indoor and outdoor seating.
The 950-square-foot restaurant seats 65 guests and has a very lovely decor. Love the walls, fine art, antique finds spread around the restaurant.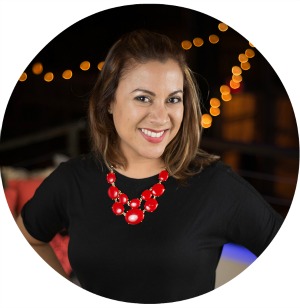 Hi there! I'm Wanda – the creator and author at My Sweet Zepol a healthy food, travel, and lifestyle blog. Passionate about food photography, food styling, entertaining and advocate about creating memories around the kitchen table. With a mission to create easy-to-make meals for the busy family.