Have you ever had a great and well deserved girly time with your friends? That's exactly what some food bloggers and I did this weekend. When I say food bloggers I'm talking about none other than Robin from Simply Southern Baking, Katie from Katie's Cucina and Lenore best know as OrlndoFoodie also found in Insatiable.
Even if some of us didn't know each other until that day, it really felt like we had known each other forever and we where re-taking a conversation from the day before. Have you ever had that experience before? It's amazing how those things happen. They are all the sweetest girls and very talented. But, don't take my word for it, go on and browse around their blogs and you'll see what I'm talking about. We all have in common a great passion for food. Some sweet, others savory and some enjoy blogging about both.
The morning started at Keke's Breakfast Cafe down at Winter Park, Fl. after a great brunch and lots of talking, laughing and eating some of us headed a couple of streets down to the Farmers Market. We where looking around and Katie found this great booth where she had been before and also knows one of the owners and introduced us. I was so happy to see it was a vanilla extract booth. Let's just say that it's an awesome high quality vanilla and it's a family business, which made me loved it even more!
I can't wait to start baking and experimenting with Mannix Vanilla. It's so nice to know that they are a family working together for their future and the future of the next generations to come. Plus they are local food owners and I believe everyone should support their local business. I want to thank them for the gift and please stay tune for what's coming up in future posts. Some sweets made with Mannix Vanilla are in the future of My Sweet Zepol's blog. Can't wait!!!!
Note: Made a Tiramisu using Mannix Vanilla Extract and will be posting about it very soon.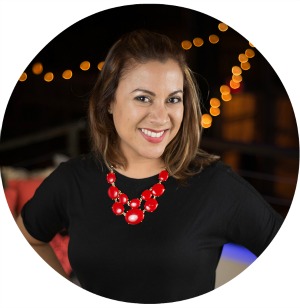 Hi there! I'm Wanda – the creator and author at My Sweet Zepol a healthy food, travel, and lifestyle blog. Passionate about food photography, food styling, entertaining and advocate about creating memories around the kitchen table. With a mission to create easy-to-make meals for the busy family.