Just in case you are still looking around for more cookie recipes here is one that will become one of your favorites. They are buttery and have a nice chew given by the coconut flakes. Yummy!
Buttery Coconut Cookies
(recipe from Cookies 200 inspirational cookie recipes)
Makes about 25 cookies
Ingredients
9 Tbs unsalted butter, softened
2/3 cup superfine sugar
1 large egg yolk
3/4 cup all purpose flour
31/2 oz. shredded coconut (I added about 1/2 cup, to feel that coconut flavor the most)
Directions
Preheat oven to 400F.
Line a large baking sheet with parchment paper.
Place the butter and 2 Tbs spoon of sugar in a large bowl and beat together until light and fluffy. Add the egg yolk and mix together, then sift in the flour and finally add the coconut to the mix into a soft dough.
Note: I placed the dough in the fridge for about 30 minutes to firm up a little.
Mix the remaining sugar in a bowl. Take a teaspoon of dough and roll it in the sugar. Press down with a fork or your hand until the cookie is about 1/2 inch thick.
Bake in the preheated oven for 10 minutes, or until golden brown. Let cool on a wire rack.
The final step, but most important one is enjoy them!
It's the holiday season so go on and bake for family and friends. Let them know you appreciate them and what they have done for you during the year! A great homemade gift, but remember to package it beautifully. Specially for the recipient! I sure enjoy a well thought of homemade gift. Enjoy and share!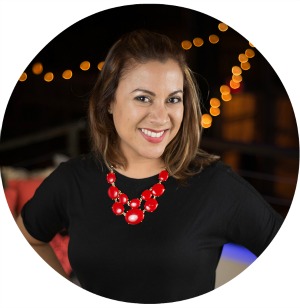 Hi there! I'm Wanda – the creator and author at My Sweet Zepol a healthy food, travel, and lifestyle blog. Passionate about food photography, food styling, entertaining and advocate about creating memories around the kitchen table. With a mission to create easy-to-make meals for the busy family.