Aphrodisiac foods such as figs, chocolate, almonds, and ginger can turn a ho-hum Valentine's Day into a woo-hoo day to remember. Got your eye on someone special? Add flavor, fun, passion and desire, to your Valentine's Day with California Figs. The sweet, chewy, golden and dark purple missions are ready to perform on a moment's notice.
I want to share with you my California Orange Fig Biscuits. They are great warm, right out of the oven, for breakfast or brunch. Or later on the day with some vanilla ice cream; à la mode. My husband loves them warm right out of the oven and my girls with ice cream and whipped cream. I'll have them either way, but mainly in the late afternoon with a hot cup of coffee (or tea).
California Orange Fig Biscuits
Yield: about 13

Prep Time: 20 minutes

Cook Time: 15 minutes

Total Time: 35 minutes

Dreamy orange and fig flavor combination in biscuits. Perfect for brunch, breakfast or to snack with an afternoon tea.
Ingredients
2 cups All Purpose Flour
1 tablespoon Sugar 
1 tablespoon Baking Powder 
1/2 teaspoon Salt 
5 tablespoons Butter (unsalted & cold) 
3/4 cup Milk 2/3 California Orange Fig Spread (10oz jar) 
1 tablespoon heavy cream (or egg wash) 
Coarse Sugar (optional)
Instructions
1. Preheat oven 400 degrees.
2. In a medium bowl (or electric stand mixer) whisk flour, sugar, baking soda and salt together until well combined.
3. Add in the unsalted cold butter cut into small cubes and mix until crumbly.
4. Add in the milk until the dough comes together into a ball.
5. Transfer dough into a well floured surface.
6. Spread the dough into a 13x11 inch rectangle.
7. Placing the longest side of the dough in front of you start spreading the fig "spread" evenly.
8. Roll like you would a jelly roll.
9. Cut the roll into 1 inch rounds. You should end up with at least 13 biscuits.
10. Place them into a cookie sheet (I sprayed mine with cooking spray, but you don't need to if you are using a nonstick sheet).
11. Brush the heavy cream (or egg wash) over each biscuit.
12. Sprinkle with coarse sugar (raw sugar).
13. Bake for about 15 minutes or until biscuits are golden and puffed up.
14. Transfer to a wire rack to cool a little before enjoying.
Notes
Serve warm- right from the oven or let the biscuits cool-off completely.
Enjoy!
Nutrition Information:
Yield: 13 Serving Size: 1
Amount Per Serving: Calories: 132Total Fat: 5gSaturated Fat: 3gTrans Fat: 0gUnsaturated Fat: 2gCholesterol: 14mgSodium: 237mgCarbohydrates: 19gFiber: 1gSugar: 3gProtein: 3g
Orchard Choice Fig Spreads are helping #spreadthelove with the opportunity to win a package of their four delicious fig spreads and a bag of Mission Figlets of your own. I got to try all four spreads and some dried Mission Figlets, too. I think you'll enjoy their spreadable texture and flavor just as much as I did! Enter for a chance to win four fabulous spreads to create your own dishes by using the Rafflecopter widget below, follow the prompts – it's easy! Giveaway will go on from Feb.7 through Feb. 14th. Only one week only so… good luck! (GIVEAWAY ENDED, thank you).
Let your passion and your imagination run wild with the help of these powerful and versatile aphrodisiac spreads: Orchard Choice California Fig Spreads—Port Wine, Organic Mission, California Orange and Balsamic Pepper.
Disclosure: I was given four delicious Orchard Choice California Fig spreads from Valley Fig Growers and a bag of Mission Figlets, no cash compensation was given to write this post. All opinions and pictures are 100% mine.

If you enjoy any or all of the pictures posted here and wish to re-post, please contact me beforehand and link the picture back to this post. Thank you.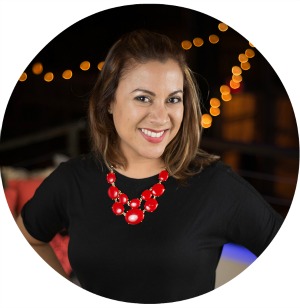 Hi there! I'm Wanda – the creator and author at My Sweet Zepol a healthy food, travel, and lifestyle blog. Passionate about food photography, food styling, entertaining and advocate about creating memories around the kitchen table. With a mission to create easy-to-make meals for the busy family.