When I got my hands on a jar of balsamic pepper fig spread I knew right away that I wanted to make a savory dish with it. Chicken wings was the first to come to mind. Why? My family loves chicken wings and they are so easy to make. I don't make them too often, but amongst the ways I have tried them baked is my favorite. It takes less time and effort from start to finish. Grab the best baked balsamic pepper fig chicken wings you've ever tried in the recipe section below.
Did you know figs have more calcium than milk, more fiber than prunes and more potassium than bananas? Plus, it is said that figs are amongst the aphrodisiac foods that can turn any day into an amazing day! Just saying (wink)! Go on check what else I made with fig spreads, California Orange Fig Biscuits, they are best when warm with a cup of coffee at any time of the day. Plus enjoy a fun giveaway going on (visit last post) where you can win four pack variety of fig spreads and a bag of figlets. You can create all the sweet or savory dishes your hearts desires.
Balsamic Pepper Fig Chicken Wings
Yield: 6 servings

Prep Time: 15 minutes

Cook Time: 40 minutes

Total Time: 55 minutes

Deliciously baked chicken wings with the perfect combination of flavors. Balsamic Pepper Fig Chicken Wings is the perfect appetizer or meal!
Ingredients
2 pounds Chicken Wings 
3 tablespoons Flour 
1 teaspoon Salt 
1/2 teaspoon Ground Pepper 
1 teaspoon Garlic Powder 
1/2 teaspoon Onion Powder 
1/3 cup Balsamic Pepper Fig Spread
Instructions
1. Preheat oven 450 degrees.
2. Prepare the chicken wing, if you bought them whole (like I did). Cut through the joint of the wing and remove the wing tip. Then cut through the second joint to separate the wing into the forearm and upper arm portions.
3. Mix dry ingredients into a large bowl.
4. Dry your chicken wings a bit using paper towels (this will help the dry ingredients better stick to the chicken).
5. Toss in the chicken wings until well coated with the dry ingredients.
6. Spread evenly over a baking sheet.
7. Spray with cooking spray.
8. Bake for 40 minutes. Turning once or twice as needed until browned and crispy.
9. Once baked remove from the oven and toss in a large bowl with the balsamic pepper fig spread.
Make sure you coat every piece of chicken very well.

10. Place the chicken wings back to the baking sheet and bake for an additional 5 minutes.
Notes
The spread will blacken just a bit and melt beautifully.
Nutrition Information:
Yield: 6 Serving Size: 1
Amount Per Serving: Calories: 532Total Fat: 37gSaturated Fat: 13gTrans Fat: 0gUnsaturated Fat: 21gCholesterol: 124mgSodium: 951mgCarbohydrates: 23gFiber: 1gSugar: 4gProtein: 26g
The dinner table was in absolute silence…that's when you know that they approve of the meal. This chicken wings are irresistible lick your fingers good. Once the chicken wings bakes for a while they are covered by the balsamic pepper fig spread and tossed back into the oven for an additional 5 minutes. The spread blackens a bit and melts so beautifully that makes each and every wing so irresistible. But, don't take my word for it, go on and bake them yourself. They are going to be making an appearance on our kitchen table many times this year, I am sure of that.
You can double this recipe for game-days and everyone will agree that they have already won the game. Or when you are expecting extra guests, you will be the best hostess in their eyes! Go on make them!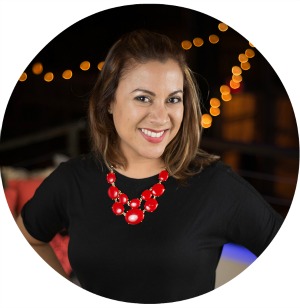 Hi there! I'm Wanda – the creator and author at My Sweet Zepol a healthy food, travel, and lifestyle blog. Passionate about food photography, food styling, entertaining and advocate about creating memories around the kitchen table. With a mission to create easy-to-make meals for the busy family.