Fresh Strawberry and Cream Ice Cream! Made with fresh strawberries and cream cheese, the perfect combination of flavors.
Today is cloudy, humid, with a refreshing cool air, a subtle wind, and a very romantic drizzle…can you tell I love days like this? I do. While having a hot cup of coffee and five grain bread toast and looking out the window I start thinking of today's meal. Dessert came to mind. Ice cream! What? You read right, ice cream.
I had the opportunity to visit the Florida Strawberry Growers Association along with local food bloggers from Central Florida area. Had an amazing time learning all about Florida strawberries and devouring as many as I could get my hands on. They are so sweet, fresh and true beauties. They all looked like rubies laying on the green fields, stunning.
A big shout out and thank you to Julie from The Little Kitchen and Sue Harrell, FSGA Director of Marketing for organizing this day for all us to learn, enjoy and take home some fresh Florida strawberries. We all had the opportunity to pick strawberries straight from the fields and taste. That's as fresh as it gets. Stunning views, right?
To take advantage of the sweet strawberries I brought home and after eating many of them fresh from the container I froze the rest. Now it's time to make today's dessert. Fresh strawberry ice cream.
Fresh Strawberry and Cream Cheese Ice Cream
Yield: 4-5 cups

Prep Time: 20 minutes

Cook Time: 20 minutes

Additional Time: 2 hours

Total Time: 2 hours 40 minutes

Refreshing homemade strawberry and cream cheese ice cream. The perfect combination of flavors for summer or year round.
Ingredients
1 pint Fresh Strawberries (chopped) 
1/4 cup Sugar (to toss over strawberries) 
4oz Cream Cheese 
1/2 cup Sugar 
1 cup Milk 
2 cups Heavy Cream 
1 tablespoon Vanilla extract 
1/4 teaspoon Salt
Instructions
Toss the chopped fresh strawberries and 1/4 sugar together and set aside.
Combine the cream cheese and sugar together until creamy.
Slowly add the milk and heavy cream.
Add in the vanilla extract and salt.
Pour into your ice cream maker. Follow manufacturer's directions for best results.
I let mine spin for 20 minutes, once finished churning mix in the strawberry mixture into batches.
It will be soft at this point.
Transfer the creamy ice cream to a clean container suitable for freezing. Let it freeze for 2 hours or overnight.
Scoop on desired serving glass (or dish) and enjoy.
Nutrition Information:
Yield: 8 Serving Size: 1
Amount Per Serving: Calories: 359Total Fat: 27gSaturated Fat: 17gTrans Fat: 1gUnsaturated Fat: 8gCholesterol: 84mgSodium: 143mgCarbohydrates: 26gFiber: 1gSugar: 23gProtein: 4g
Your mouth is starting to water with all this strawberry talk? I have good news for you, you can try them for yourself too right at the Florida Strawberry Festival during February 26 – March 8, 2015 in Plant City, Florida (click on the link for more details). I can't wait to take my girls and make memories with them.
After spending part of the morning in FSGA's strawberry fields we headed over to BBI Produce and was greeted by Chris Smith, Sales and his staff. You can feel their passion for this sweet fruit. Strawberries are planted in October and harvest from November and usually until March. Can you see those cute Strawberry flowers? Once they bloom it takes about 35 days for a strawberry to grow. When I told my daughter she was immediately interested in knowing more. She loves picking up flowers and now she'll ask if that is a strawberry flower. So cute. Creating awareness at a young age.
We all headed to Ole Town Pizza in Plant City for lunch and let me just say that they have some amazing pizzas. Started with some rolls that were like biting into a cloud and a strawberry salad that had me wanting more. So good!
Disclosure: Strawberries courtesy of FSGA. No payment was received for this post and as always opinions are 100% my own. Thanks to FSGA for hosting us and Julie + Sue for organizing.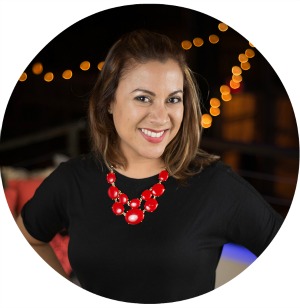 Hi there! I'm Wanda – the creator and author at My Sweet Zepol a healthy food, travel, and lifestyle blog. Passionate about food photography, food styling, entertaining and advocate about creating memories around the kitchen table. With a mission to create easy-to-make meals for the busy family.