This is a savory post. But it is as delicious as a sweet one, I promise you that!
Chicken Pot Pie for the win!
My very first Chicken Pot Pie. I am so excited about this pie that I want to share it with you all.
Once I made this dish for the first time I have made it over and over as often as I can with such care to not make my family tired of it. Do you have a dish you make over and over again too?
I've also hosted gatherings just to be able to make this chicken pot pie. It's always good when I can get family and friends try a dish and give me feedback on it. Now, this recipe is good for two pies. You can make them both. Save one for another day in the freezer or give it away to a neighbor. I'm sure it'll be appreciated. Here's the recipe, give it a try!
Chicken Pot Pie
Cook Time:
1 hour
10 minutes
Total Time:
1 hour
30 minutes
Chicken Pot Pie is one of those pies that everyone loves to take a bite into. Savory, meaty, creamy and absolutely delicious.
Note: This recipe is enough for 2 pies. Make half the recipe if you wish to make just one pie at a time!
Ingredients
1 cup Potatoes, diced
1 cup Onion, diced
1 cup Celery, diced
1 cup Carrot, diced
1/3 cup Butter, melted
1/2 cup Flour
2 cups Chicken Broth
1 cup Half and Half
1 teaspoon Salt
1/4 teaspoon Ground Pepper
4 cups Chicken Breasts, cooked and chopped
1 Pie Crust, either bought or homemade
1 Egg, for egg-wash
Instructions
Heat oven to 400 degrees.
Saute onion, celery, carrots and potatoes in margarine for 10 minutes. Stir in salt and pepper.
Add flour to sauteed mixture, stirring well, cook one minute stirring constantly.
Combine broth and half and half.
Gradually stir into vegetable mixture.
Cook over medium heat stirring constantly until thickened and bubbly.
Add chicken and stir well.
This is enough for 2 pies, can you believe that? You can bake one and save the other for another day or share it with a loved one. Pour into 2 pie pans over a layer of pie dough then top with another piece of pie dough.
Make an egg wash (which is nothing more than a beaten egg) and cover the pie crust with it. This will give your pie a beautiful golden shine.
Cut slits to allow steam to escape.
Bake for 60 minutes or until pastry is golden brown and filling is bubbly and cooked through.
Enjoy and share!
Now join me for a piece of pie!
Make this chicken pot pie, gather some friends or family and have a wonderful time while sharing amazing food. Nothing like some good comfort food to share with others! Have you tried chicken pot pie before? Maybe you have your favorite recipe, if so, please share.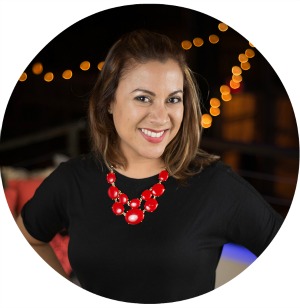 Hi there! I'm Wanda – the creator and author at My Sweet Zepol a healthy food, travel, and lifestyle blog. Passionate about food photography, food styling, entertaining and advocate about creating memories around the kitchen table. With a mission to create easy-to-make meals for the busy family.