When I read Lindsay's post from Love and Olive Oil and Julie's post from The Little Kitchen mentioning a cookie swap I got super excited. They are both hosting the cookie swap. A great idea hosted by a super great team. I love baking cookies! That's one of the sweets that are easy to have kids included in the entire process. My girls love to arrange the cookies in the sheet and get it ready for the oven.
Now for the exciting part. Here are the details of the 1st Annual Great Food Blogger Cookie Swap; first you must sign up. Then you will receive the addresses of three other food bloggers. Third you will send each of them one dozen delicious homemade cookies (please be honest in this part). You will also receive three different boxes of scrumptious cookies from other bloggers. Now, for a very important step, enjoy the cookies and remember they taste better when you share with love ones. Finally go on your blog and post your cookie recipes so everyone can make a batch or two. You can also go on others blogs and see everyone else's cookie recipes. Yummy!!! The fun part is that we can all get lots of great ideas for next years' cookie swap and for homemade gifts for this Holiday Season!
You can also grab a button and include it in your blog page for others to click on it and head over to the official page for more information and to sign up. There are dates for signing up, receiving the list of names and sending the cookies so go on and read more about it. I included a button on my side bar. Check it out!
The most important rule, I guess is, to have lots of fun and be creative with your swap cookies. I can't wait to get my three bloggers and send them yummy cookies, I hope they like them as much as me! And getting cookies by mail is a first experience for me, super excited!!!
Now go and sign up!!!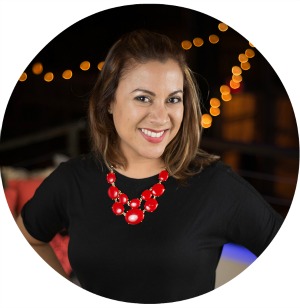 Hi there! I'm Wanda – the creator and author at My Sweet Zepol a healthy food, travel, and lifestyle blog. Passionate about food photography, food styling, entertaining and advocate about creating memories around the kitchen table. With a mission to create easy-to-make meals for the busy family.