This Chocolate and Nuts Paradise a recipe I found in a great book. But since I didn't remember the actual name of the recipe I changed it to my liking. But the real name, according to the book, is Chocolate Peanut Butter Squares.
This recipe I'm sharing with you today is another treat I baked for the National Food Blogger Bake Sale that took place in Orlando, Fl during the month of May 2011.
Chocolate and Nuts Paradise
(Chocolate peanut butter squares from 1001 cupcakes, cookies & other tempting treats)
Ingredients:
1 c butter
10 1/2 oz milk chocolate
2 1/2 c all purpose flour
1 tsp baking powder
1 3/4 c light brown sugar
2 c rolled oats
1/2 c chopped mix nuts
1 egg, lightly beaten
1 3/4 c condensed milk
1/4 c crunchy peanut butter
Preheat the oven to 350F. Grease a 12×8 in. rectangular baking pan.
Finely chop the chocolate. Sift the flour, baking powder into a large bowl. Add the butter until it resembles breadcrumbs. Stir in the sugar, oats and nuts. Place a quarter of the mix aside and mix into it the chocolate.
Into the remaining mixture stir in the egg. Then press into the bottom of the pan. Bake for 15 min.
Meanwhile, place the condensed milk and peanut butter in a bowl and mix well. Pour that mixture over the base that was already baked and spread evenly. Then sprinkle the chocolate mixture on top and press down lightly.
Bake for an additional 20 minutes or until golden brown. Let cool in the pan, then cut into squares.
They are gooey and divine. I truly hope you give this recipe a try, it's completely delicious.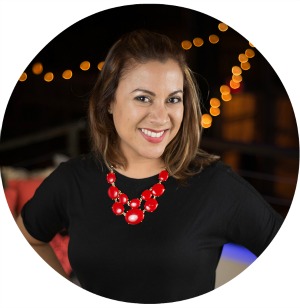 Hi there! I'm Wanda – the creator and author at My Sweet Zepol a healthy food, travel, and lifestyle blog. Passionate about food photography, food styling, entertaining and advocate about creating memories around the kitchen table. With a mission to create easy-to-make meals for the busy family.