When I think about cheesecake I think about the crust and topping too. For this recipe I wanted to incorporate an ingredient that everyone in my home loves. What about chocolate chip cookies? Chocolate chip cookies make a great crust. I had already tried it on a regular size cheesecake, but this time I wanted to try them on a individual version. It just happens that today is National Cheesecake Day. Lets celebrate together with this chocolate chip cookie mini cheesecakes.
First I made my Chocolate Chip Cookies (click on link for the recipe), while it was cooling I started baking the mini cheesecakes. You can also bake the cookies in advance, but I will warn you, eating just one cookie is almost impossible. That's why went with baking everything the same day.
Chocolate Chip Cookie Mini Cheesecakes
Yield: 12 servings

Prep Time: 25 minutes

Cook Time: 22 minutes

Additional Time: 2 hours

Total Time: 2 hours 47 minutes
Ingredients
2 packages (8oz. each) Cream Cheese (softened)
2/3 cup Sugar
2 Eggs
1 teaspoon Vanilla Extract
12 Chocolate Chip Cookies
2 cups Whipped Cream
additional Chocolate Chip Cookies (for decoration)
Instructions
Heat oven to 325 degrees.

Using a cupcake pan place one chocolate chip cookie on each paper lined cupcake cup.

Beat cream cheese and sugar in a large bowl with electric mixer on medium speed until light and fluffy.

Add eggs one at a time. Scrape to make sure there's no cream cheese on the bottom of the bowl.

Add vanilla extract.

Spoon batter into each cup, evenly.

Bake for 22 to 24 minutes or until edges are lightly browned (for my oven, 22 minutes is just fine).

Cool pan on wire rack.

Note: Mini cheesecakes will deflate in the center upon cooling.

Refrigerate for 2 hours (or overnight).
Notes
Top with desired toppings. I topped the chocolate chip cookie mini cheesecakes with homemade whipped cream and a chocolate chip cookie.
Cheesecakes are a great dessert for the family to enjoy after any meal or with a cup of coffee on any afternoon. But, when I have to take a dessert to a get together I like individual portions. It makes it easy for the host and everyone to enjoy it while still moving around. Other food bloggers also made cheesecakes for you to enjoy.
I want to share their blogs and cheesecake varieties with you, there should be no excuse for you to have a great cheesecake made at home. The recipes include no bake cheesecakes, mini cheesecakes (like this one), gluten free cheesecakes, cheesecakes with fresh fruit and other toppings. It's going to be the best National Cheesecake Day ever!
Baked Cheesecakes:
No Bake Cheesecakes:
Cheesecake Beverages:
Cheesecake Cookies and Bars:
Cheesecake Desserts and Treats:
Frozen Cheesecakes and Treats: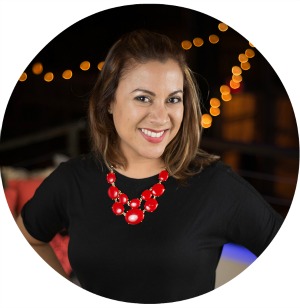 Hi there! I'm Wanda – the creator and author at My Sweet Zepol a healthy food, travel, and lifestyle blog. Passionate about food photography, food styling, entertaining and advocate about creating memories around the kitchen table. With a mission to create easy-to-make meals for the busy family.