It's that time of the year when everyone is getting ready for the holidays and all sorts of parties are going on. You probably have a few in your schedule or mind already. Like the usual work pot-luck, Thanksgiving with family and friends, cocktails with friends, holiday party invitations, holiday shows that must not be missed, plus other get-together that are bound to happen during this time of the year. We have a few scheduled already and I'm making a list of what to make and bring along.
Something else that happens during this time of the year are cookie swaps. My tin cans are already set aside. Some will be hand delivered and others will be mailed out. The list of cookies to be baked this year is a work in progress. I always want to bake more cookies than I have time for, can you relate?
Well, fear not, because I have a super easy recipe for you. A chocolate mint cake box cookie that is super easy to make and can be easily tweaked to your liking. Let's get baking!
[ultimate-recipe id="5033″ template="default"]
Cookies are the kind of treat that keeps on giving. A cookie in hand with a tall glass of cold milk are priceless. Are you a cookie dunker? I am. I can't resist the temptation of softening a cookie with milk and just letting it melt in my mouth. Ok, now I want to go grab a cookie and some milk. YUM!
Now, go and make this, super easy, chocolate mint cake box cookies and enjoy the season.Today is a great day to get baking and start giving out some delicious cookies.
Do you give out homemade cookies? Share with us which is your favorite cookie recipe. Can't wait to hear all about it. For me, if it has chocolate I'm a happy girl. But I have to say, this chocolate mint cake box cookies are way up there on the list.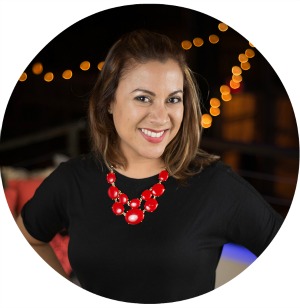 Hi there! I'm Wanda – the creator and author at My Sweet Zepol a healthy food, travel, and lifestyle blog. Passionate about food photography, food styling, entertaining and advocate about creating memories around the kitchen table. With a mission to create easy-to-make meals for the busy family.