Have you been to Fair Oaks Farm in IN? Fair Oaks Farm is an escape to the country with acres of great outdoor fun, food and learning where you can explore family farms and reconnect with nature, and animals #realpigfarming. You will be educated about modern farming efforts (modern agriculture means traditional farming with the facilities of modern agricultural equipments and technology), ways to protect the environment, caring for animals and see first hand how they ensure the highest quality products possible. It's family friendly and a most visit.
Fair Oaks Farms brings Reduce, Reuse, Recycle to a whole new light. The entire facility runs on cow & pig manure. They transform the farms' waste into energy by way of anaerobic digesters, were they reduce the dependency upon natural gas and electricity during the milk and manufacturing process. This year the use of CNG will reduce the amount of diesel that the milk tanker/trailers use by 2 million gallons. WOW! The barns and plants are also powered by this cutting edge "poo power".
Sustainability isn't just something we claim, it's how we live. – Fair Oaks Farm

During our tour we experienced three main adventure areas. The dairy adventure, the pig adventure and the crop adventure. Fair Oaks Farms offers experiences that you couldn't imagine and you'll never forget!
During the crop adventure you will learn about farming today, the future of farming, you will experience an underground area where you will be able to see bugs and roots (this area is very interactive and fun), you will also learn about the farming challenges. Keep an eye for a quiz you can take at the end that will help you find the right ag career for you. It's super fun.
Next we went to the dairy adventure. We watched a "Day in the Life of Diva Mooreau" a 3D/4D movie, this was so cute and fun. I loved it! Can't wait to return and bring my girls along. I'm sure they'll enjoy it as much as I did. It's perfect for the entire family. One of the most impressive parts of this tour, at least for me, was experiencing the birth of a calf. Witnessing the miracle of life in the Birthing Barn was magical. During the exhibits we also learned about sustainability aspects of the farm, cow nutrition, and the safety & nutrition of milk.
Finally we hopped on the bus at The Pork Education Center. This was by far my favorite part. What can I say, I love pigs. We started by learning about past and present pig farming practices in the Welcome Center. Then, we witnessed the miracle of life in the Farrowing Barn, saw piglets growing up in the Growing Barn and I even tried the virtual sonogram in the Breeding and Gestation Barn.
The amount of care, attention and education in Fair Oaks Farm is perfectly executed. They care for their livestock, and want us all to learn about it. All the way from how it was done in the past and where it is moving towards into the future. Times are changing, the land is changing and the way we consume is changing. Farmers are amazing and I have an upmost respect for them.
Some of the farmers that toured with us were my lovely friend Christy with her husband Michael Springer. They own Springer Family Foods, a large hog operation in Kansas. Selling over 80K pigs per year and supporting their family plus 30 full time employees (and their families). Don't you just love this? The ability to raise livestock that feeds them and us (consumers), while raising their family and supporting their employees. All with hard work, love and lots of passion. Another couple full of this amazing qualities is Emily and Kaden Roush. They own R Family Farms in Kansas as well. There operation specializes in Berkshire hogs, GMO free pastured meat products. Raised for restaurants and now selling directly to consumers. Learn more about them and give them some love.
If you haven't visited Fair Oaks Farm I urge you to make it happen, because this place is much more than an educational center. It's a great place to enjoy quality time with your family. Plus, you need to shop at the Cowfé and have a delicious meal at The Farmhouse Restaurant. You can thank me later!
If you have any questions about Fair Oaks Farm, farming, livestock, or anything related please leave a comment in the section below. Or go to some of the resources listed below.
Disclosure: The #RealPigFarming tour and this post were sponsored by a collaboration between Kansas Pork Association and Kansas Soybean Commission. As always, all images, thoughts and ideas found here are entirely my own.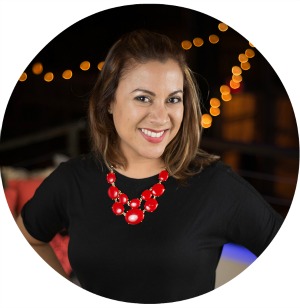 Hi there! I'm Wanda – the creator and author at My Sweet Zepol a healthy food, travel, and lifestyle blog. Passionate about food photography, food styling, entertaining and advocate about creating memories around the kitchen table. With a mission to create easy-to-make meals for the busy family.