Muffins are a mornings best friend. Imagine enjoying a hot cup of coffee with a muffin in hand and when you take a bite it has a nice sponge texture and citrus aftertaste. You may have a watery mouth by now, if not go back and re-read the first two sentences. Just kidding! Come back.
The described image above is just what I am experiencing just about this lovely and sunny (yet chilly) morning. A couple of years ago I made an olive oil cake topped with a brown sugar that was finger licking good, if I say so myself. Once the cake comes out of the oven you top it with brown sugar and it slightly melts into the cake forming a crumbly coating. This cake has a sponge texture and a divine citrus aftertaste. Making if perfect to indulge in any time of the day. Thinking what I'm thinking? Afternoon snack with a nice cup of Tea? Yes and yes!
Olive oil cake? Yes, you read right. Olive oil is so versatile, you can cook with it, use it as dressing for your salad and bake with it. Read about what the experts at Best Food Facts say about oils and some myths exposure about olive oil. Good read right? I always enjoy stopping by Best Food Facts site and learning about the food I cook with and consume. Always good information, go and check them out.
Now, come back. I re-made the olive oil cake recipe in the form of muffins with the addition of the zest of an orange. This addition made the batter more citrusy, which was exactly what I was going for. I just love that citrus smell. Go and get the olive oil cake recipe, make it and let me know your thoughts.
Disclosure: This post was not compensated in any way, all opinions and images are all 100% my own. I just enjoy learning and sharing food facts about the ingredients I cook and feed my family with. I bet you do too!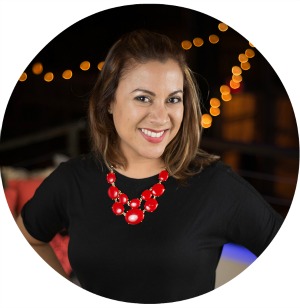 Hi there! I'm Wanda – the creator and author at My Sweet Zepol a healthy food, travel, and lifestyle blog. Passionate about food photography, food styling, entertaining and advocate about creating memories around the kitchen table. With a mission to create easy-to-make meals for the busy family.