Who doesn't like a soft, melt in your mouth doughnut? Specially when that said doughnut is inspired by the beloved cookie jar. That's why when the Central Florida Lady Bloggers invited me to Krispy Kreme and sample their limited time Cookie Jar Doughnuts I couldn't resist.
We went right into the tasting. Starting with the Chocolate Chip Cookie Dough, it is a glazed doughnut with a chocolate drizzle and a nice dollop of cookie dough right in the center. This is for real! Chocolate chip cookie dough and doughnut in the same sentence. My daughter loves this one, she is a huge cookie dough fan.
Followed by the Snickerdoodle doughnut, it's the perfect compliment for a nice cup of coffee. This one really surprised me. It's a cake doughnut rolled in cinnamon sugar topped with snickerdoodle pieces on the side. Perfection.
Finally we sampled the OREO Cookies and Kreme, which was by far the favorite of most of the girls there that night. This doughnut is filled with an OREO cream and topped with OREO crumbs too. It's like a party in every bite. You must try them all!
We didn't stop there, we all had the original glazed Krispy Kreme doughnut and several Apple Fritters. Let's just say, the sign was on and you all know what that means….hot "freshly made" doughnuts are coming out! Wow, sugar rush!
They are available for a limited time, until May 15th, so don't wait any longer. Go on to a Krispy Kreme near you and grab a box of Cookie Jar Doughnuts before they are gone.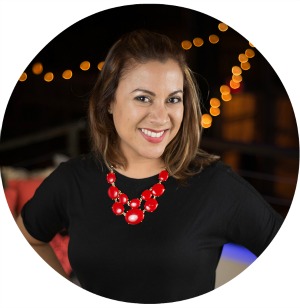 Hi there! I'm Wanda – the creator and author at My Sweet Zepol a healthy food, travel, and lifestyle blog. Passionate about food photography, food styling, entertaining and advocate about creating memories around the kitchen table. With a mission to create easy-to-make meals for the busy family.