Learn how to make grilled peach shortcake drizzled with raspberry sauce and pistachios and where you can find all the ingredients you need for this recipe. The perfect summer dessert!
I partnered with Produce for Kids and Publix to share how they are coming together to benefit Feeding America and how you can too. Plus, I'll share with you a kid friendly recipe. All opinions are mine alone. #ProduceForKids
Summer, fresh fruits, homemade biscuits, freshly made fruit sauce and nuts…you can't go wrong with that combination. My girls are looking forward to a fun summer. School is over and we are all celebrating with juicy grilled peach shortcake topped with a light whipped cream, drizzled with freshly made raspberry sauce and some chopped pistachios for an extra texture and nutty flavor. Sweet, tangy, smooth and crunchy. Can you imagine all those flavors in your mouth? It's a celebration indeed!
Grilled Peach Shortcake drizzled with Raspberry Sauce and Pistachios
Yield: 9 servings

Prep Time: 25 minutes

Cook Time: 10 minutes

Additional Time: 40 minutes

Total Time: 1 hour 15 minutes

Grilled peaches and homemade biscuits makes for a perfect treat for your kids and family. Top it with a drizzle of freshly made raspberry sauce and take it to another level of awesomeness.
Ingredients
Biscuits
 2 cups All Purpose Flour 
1 tablespoon Baking Powder 
1/2 teaspoon Salt 
1/2 cup Shortening 
3/4 cup Milk
Grilled Peaches 3-4 Brandt Peaches 1 tablespoon oil
Whipped Cream chopped Wonderful Pistachios
Raspberry Sauce
6 ounces Driscoll's Raspberries 
1/4 cup Sugar 
1/4 cup Water
Instructions
Preheat oven to 450 degrees.

Make the Biscuits


1. In a large mixing bowl sift together flour, baking powder and salt.


2. Cut in shortening with a fork (or pastry blender) until mixture resembles coarse crumbs.


3. Pour milk into flour mixture while stirring with a fork.


4. Mix until dough is soft, moist and pulls away from the side of the bowl.


5. Turn dough out onto a lightly floured surface.

6. Roll dough out, fold in half and roll out once again.

7. Roll into a 1/2 inch thick sheet and cut with a floured biscuit cutter (or round cookie cutter). Press together unused dough and repeat rolling and cutting until all dough is used up.

Tip: Do not twist cutter when cutting; this crimps the edges of the biscuit and impedes its rise.


8. Place the biscuits on a baking sheet with parchment paper or lightly greased.

9. Bake for 10 minutes or until golden brown.


10. Once baked, removed from the oven and cool on a wire rack.

For the raspberry sauce

1. Pour all the ingredients in a small pot.


2. Heat over medium heat.


3. Using a wooden spoon mash the Driscoll's Raspberries while constantly stirring the sauce.


4. Mix until the sauce thickens, it takes about 20 minutes.


5. Once the sauce is made, strain it to remove all the seeds and transfer into a serving dish of your choice.

Now, it's time to start grilling the peaches.


1. Heat the grill to medium-high, then lightly oil.


2. Cut the peaches into slices of the thickness of your choice and grill until lightly charred, this will take about 1-2 minutes.


3. You want the grill marks.


4. Transfer to a bowl or dish and let cool before serving.

Set it up.

Cut the biscuits in half. Layer some grilled peaches, top with light whipped cream and the other half of the biscuit. Add some more light whipped cream, a drizzle of raspberry sauce and chopped Wonderful Pistachios and an extra texture and nutty flavor.
Nutrition Information:
Yield: 9 Serving Size: 1
Amount Per Serving: Calories: 327Total Fat: 16gSaturated Fat: 5gTrans Fat: 0gUnsaturated Fat: 10gCholesterol: 9mgSodium: 309mgCarbohydrates: 42gFiber: 3gSugar: 18gProtein: 5g
When it comes to fresh produce, my go to place, is my local Publix. During this summer not only can we enjoy fresh produce, but each purchase will making a difference for our local families. Produce for Kids is partnering with Publix to raise funds for local Feeding America food banks. Your help counts too. By purchasing select local produce at your local Publix you will be automatically making a donation to Feeding America. Hurry, because this is only through June 29.
Once you are in Publix you will find in-store displays and signage, featuring the Produce for Kids and Feeding America logo will be displayed in Publix produce departments next to products supporting the campaign. Here are the produce sponsors supporting the campaign.
Avocados from Mexico Mexican Hass Avocados
Buddy Fruits®
Coast Tropical Mangos
Crunch Pak® Sliced Apples
Del Monte® Fruit Naturals® Cups
Driscoll's® Raspberries
Fresh Express® Packaged Salads
HMC Farms/Brandt Farms California Peaches, Plums and Nectarines
Little Bear Brand® Vidalia® Sweet Onions
RealSweet® Vidalia® Onions
Marie's® Dressings
Wonderful® Pistachios
Produce for Kids is dedicated to educating families on the benefits of healthy eating, providing simple meal solutions and raising money for children's non-profit organizations. In the 14 years since its inception, Produce for Kids, through its produce and grocery retail partners, has donated more than $5.7 million to children's charities nationwide. I am very proud to be able to help and spread the word about the amazing job they are doing for our local families. When I go shopping for my produce I enjoy knowing that I'm giving back and you can too.
Learn more about Produce for Kids and Publix Feeding Ameria Campaign and visit Produce for Kids for more recipes, meal planning tools, great tips from parents and much more. Be sure to show Produce for Kids some love on Facebook, Twitter, Instagram and Pinterest.
Share your own healthy recipe and ideas using the hashtag #produceforkids. Can't wait to see what you come up with!
Be sure to follow My Sweet Zepol via Facebook, Twitter, Instagram and Pinterest for delicious recipe ideas, crafts and family travel.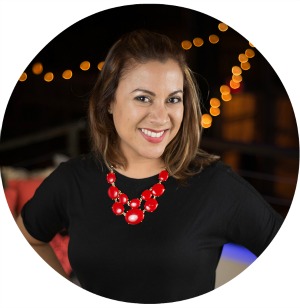 Hi there! I'm Wanda – the creator and author at My Sweet Zepol a healthy food, travel, and lifestyle blog. Passionate about food photography, food styling, entertaining and advocate about creating memories around the kitchen table. With a mission to create easy-to-make meals for the busy family.