When you think about Eater, what comes to mind? Maybe, the Easter bunny, plastic eggs filled with candy or tiny treasures? Or maybe you are like me and what comes to mind is the indulgent meals laid over the long table in your house with family and friends all around it.
Everyone that has been to my house knows that there is always freshly baked cookies. Chocolate chip cookies. I always have ready to bake dough in the fridge. But, when it's almost gone my kids and husband go a little zombie over them. They act like it's the end of the world. LOL! Too funny to watch. Hey, guys, I can make another batch!
I remember whispering to my husband, "If you want to eat cookies make sure to hide them." We broke in a loud laughter. My daughter over heard and said, "It's like Easter in June, like hiding the plastic eggs filled with goodness." See the picture? We were about to hide cookies from the kids just because the batch was low and no more dough was left, hilarious. We all laughed and laughed. May I say no chocolate chip cookies were hidden.
Here is the recipe for this amazing, soft and melt in your mouth goodness Rich Chocolate Chip Cookies so you can make them for your loved ones and maybe hide a few for later, (wink, wink). Enjoy a sweet afternoon filled with laughter, cookies and milk with your loved ones around the kitchen table, (or kitchen counter).
Let's chat, what is your favorite cookie or sweet treat?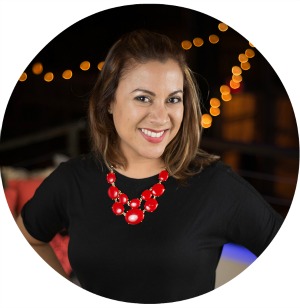 Recipe Developer / Food Photographer / Social Media Influencer
Making memories around the kitchen table and capturing them with my camera is where you'll find me. Unless I'm boarding a plane or on a road trip somewhere with my girls.