Ending summer in style with Chevrolet!
With summer coming to an end we couldn't resist a quick weekend getaway. Chevrolet loaned us a Trax 2018 for the trip. All opinions plus pictures are 100% our own. #ChevyTrax #ChevroletTrax2018
We are fortunate enough to live in Florida, also known as the sunshine state. But, we also get some season changes. The climate doesn't get freezing cold, but cold enough to limit us from some pool or beach time. With back to school season upon us once again we don't always count with time to get-away; even though we do our best to take time off to recharge and unwind. As soon as we got a free weekend we planned a quick get-a-way trip to end summer in style.
We rode on a beautiful silver ice metallic Chevrolet Trax 2018. Chevrolet is a brand dear to my heart. My very first car was a Chevy. The 2018 Trax has the agility and responsiveness that fit right in with city life. It's efficiently powerful, the perfect size to squeeze into the tightest of parking spots and offers advanced technologies. Plus, with tons of cargo space perfect for maxing out, this small SUV is the new hot spot. With smartphone integration, built-in 4G Lite Wi-Fi, 5 available advanced safety technologies making it a very desirable car.
This model is smaller than what I'm used to, but it was a great size for a quick getaway. The Chevrolet Trax is a compact suv. We rode for a little over two hours and felt good and comfortable. The Trax 2018 is compact but mighty. With the hotspot feature everyone was well taken cared of during the ride. We spent the weekend at the most beautiful beach front resort. Our destination as breathtaking too. White sands for miles, bright blue sky, stunning translucent water and the most magical sunsets. Who else loves a weekend like that? Yes, I hear you, I do too!
Well, with the girls growing up way too fast and the years going by so much faster; spending time with the family is priceless and very needed. Quick trips are some of the best ways to spend time as a family with little planning requirements. At the most, pick a location near by that you've either never been to before or love so much you can't wait to be back to. Then pack essentials, grab your most favorite people, and make the best memories you've had so far.
Some of the features we love about the Chevy Trax is its standard 1.4L turbocharged ECOTEC® engine that gives you plenty of performance pep and offers up to an estimated 33 MPG highway. And, if you really want to get a solid grip on the road (or your day), available AWD helps to prevent wheel slip and enhance efficiency. Perfect for any trip, long or short.
Details and Decor
Available halogen projector with signature LED daytime running lamps
Athletic appearance with dual-port grille
Signature lighting flows smoothly from the upper grille to the front fender
Sporty and aggressive stance
Available 18" 5-spoke chiseled aluminum wheels
Finally, let me know; where do you go for a quick getaway and how do you end summer? Let's get the conversation going on the comment section below. You noticed, for me is grabbing a ride to a local spot with the family, taking in the scenery and making as many memories as we can.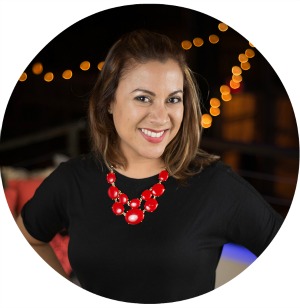 Hi there! I'm Wanda – the creator and author at My Sweet Zepol a healthy food, travel, and lifestyle blog. Passionate about food photography, food styling, entertaining and advocate about creating memories around the kitchen table. With a mission to create easy-to-make meals for the busy family.