From Pine Trees to Everyday Products


I had the pleasure to visit Georgia-Pacific's Foley Cellulose mill in Perry, Florida where Southern pine trees are converted to pulp and then sold worldwide to make products that include clothing, diapers, tires, towels and food casings. This post is sponsored by Georgia-Pacific; however, all thoughts and opinions are my own.
When I got invited to visit a local Georgia-Pacific mill I was very excited. I'm sure like you, we use all sorts of paper products daily – but they actually make a lot more. Who wouldn't want to learn how products are made? I sure did! Once I arrived I found myself in the middle of a beautiful site filled with large trees that surrounded the mill. As the day went on, I learned even more than I expected to.
I bet you never thought of a mill using pine trees to make anything more than paper or paper products. That was my same thought. Our tour through the mill proved us wrong. Georgia-Pacific has been highly innovative producing household staples and other products that are part of your everyday life. In fact, their consumer products are found in an estimated 65% of U.S. households and after visiting the plant I can see how! You probably know GP for their big-name paper staples like Brawny, Angel Soft and Dixie, but they also produce the cellulose that goes into many other products. Never heard of cellulose? – me neither but it's used in so many household products and while visiting the plant we saw a TON of cellulose!
So what the heck is cellulose? Cellulose is the plant-based material that goes into making fibers strong! It's highly absorbent which makes it perfect for things like diapers, baby wipes, feminine hygiene products and more. Additionally, different forms of cellulose have all sorts of uses like casings for hot dogs and it can even make common items like low-fat dairy products like ice cream more creamy and smooth.
After getting some behind the scenes looks at the cellulose process, the Georgia-Pacific team showed us how the mill safeguards the town around it. Both in protection of the environment and the people that work for the company, Georgia-Pacific has made a commitment to caring about the community and employing some really nice people. We actually met a few over lunch!
We had lunch in a charming local restaurant; Deal's Famous Oyster House. Where the staff is full of southern hospitality, a menu that caters to everyone and entertainment like nowhere else. We all gathered and met some of the community leaders. The conversations, laughter and shared dishes was like icing on the cake. It was refreshing and the perfect setting to hear more about the amazing work GP is doing.
The mill is Taylor County's largest manufacturing employer with about 600 employees. The mill's estimated impact to the local economy is $230+ Million per yr. (includes things like using local suppliers, businesses and taxes paid). Additionally they donate to a few worthwhile organizations like local schools, Tallahassee Museum, the Boys and Girls Club, Habitat for Humanity, and the Red Cross. I'm always proud of any business that gives back to its community, more so when it's a local business.
Before our tour was over GP had one last adventure for us. We took a boat ride down Fenholloway River, a small, black water stream located near Perry where the Foley cellulose mill is located. The weather was perfect for a boat ride. We had the opportunity to take everything in and ask some questions. We had Scott Mixon, GP's Public Affairs Manager in our boat. He shared about the importance of Fenholloway River not only to the mill, but to the entire community as well. It's always a treat hearing such passion. We went there to learn about the Fenholloway Water Quality Project, an effort to make the river "fishable" and "swimmable" again. It's one of the most ambitious environmental restoration projects of its kind in Florida and Georgia-Pacific has been heavily involved, investing $250 million in the effort. Learn more here!
Did you know how much could be done with pine trees? I sure didn't. This tour was eye-opening. Georgia-Pacific is doing a lot more than I thought. From producing specialty and fluff pulp for a variety of uses to helping restore a local natural waterway, they're very invested in North Florida. And as a Floridian myself I left feeling so proud. Georgia-Pacific is creating amazing products, providing work for some amazing people and taking care of the community all in the most efficient way possible. I do have to say, I'll never look at a pine tree the same way ever again. The many possibilities of what seems like a simple tree is mind blowing. I left with a full heart and very inspired by all the passion the GP staff has.
To learn more about Georgia-Pacific check out this video to get a glimpse into what all it does!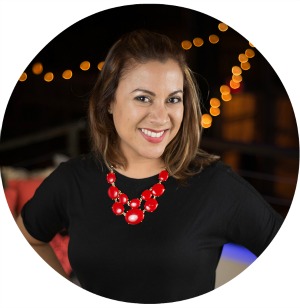 Hi there! I'm Wanda – the creator and author at My Sweet Zepol a healthy food, travel, and lifestyle blog. Passionate about food photography, food styling, entertaining and advocate about creating memories around the kitchen table. With a mission to create easy-to-make meals for the busy family.