One of the content creators here in My Sweet Zepol is a teenager and we also have a tween in the family. When you have teens and tween's in your life you may have found yourself changing things up during Halloween time. We don't go out trick-o-treating. It's always been a goal of mine to make memories with the girls. Whether we go out on a night like Halloween night or not.
For years the girls and I have stayed in during Halloween night. We've rented, bought and searched for movies to watch while eating candies, homemade popcorn, and ice cream. We may not go out to trick-or-treat, but we do eat a lot of candies and junk food. It brings joy to my heart seeing the girls so excited about our time together. Our traditional movie and candy night. We call it "MandyNight". It's movies and candy night. Get it? Yeah, I thought you would find it clever!
It's a great way to make memories with your teenagers while still enjoying the night. We have found ourselves baking cookies, brownies (because I just love brownies) and making milkshakes. This year, I told the girls we were grabbing fresh fruits and some healthier treats while on our candy run. Again, as the kids grow up they also start craving healthier treat options. At least my girls do. And I do too.
Treat ideas:
After you've done all the treats you want to indulge in throw a few pillows and blankets on the floor and make yourself comfortable.
Tell me, what is your Halloween night tradition? Do you have teenagers?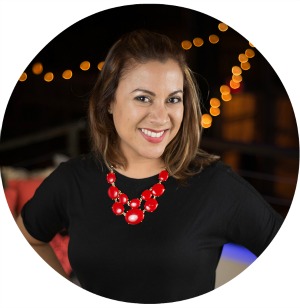 Hi there! I'm Wanda – the creator and author at My Sweet Zepol a healthy food, travel, and lifestyle blog. Passionate about food photography, food styling, entertaining and advocate about creating memories around the kitchen table. With a mission to create easy-to-make meals for the busy family.