Party after party. Everyone is in the mood for gatherings and spending a great time with loved ones. One of my go to is always a good party size cheese platter filled with all of our favorite items. With the company of some bubbly drinks, our favorite reds and whites and a craft for the guys. Making it the best gathering around.
After your guests see how easy it is to entertain they'll want to host the next one around. Get ready for lots of invitations coming your way! Here are some of my cheese platter must haves…
[ultimate-recipe id="5232″ template="default"]
First, a variety of your favorite cheeses, followed by fresh plus dry fruits, crackers, bread sticks, and don't forget to add some chocolate. I'm going form some chocolate bark like this sweet and salty double chocolate bark. Everyone loves chocolate with wine and cheese. Add some color with herbs. Also add your favorite dips and or sauces. We love some spice, so a pico de gallo always makes its way into our cheese platter. Like this tamarind-habanero pico de gallo, it's insanely good and with a subtle kick to it that will have you wanting more.
Overall, a cheese platter is so easy to put together that there's no way you will miss on this great party favorite ever again.
Finally, with a nicely filled cheese platter and a good variety of drinks to last the night there's pretty much nothing else needed to have a great gathering other than your friends over.
Are you a cheese platter lover? What are your go to items to include in your party size cheese platter? Share with me below! Then go and enjoy your easy entertaining night!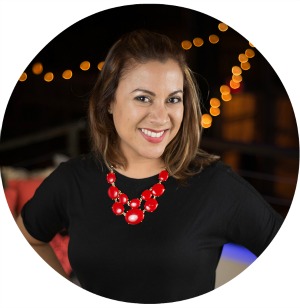 Hi there! I'm Wanda – the creator and author at My Sweet Zepol a healthy food, travel, and lifestyle blog. Passionate about food photography, food styling, entertaining and advocate about creating memories around the kitchen table. With a mission to create easy-to-make meals for the busy family.