Ginger is a staple scent and flavor during the holidays. Right? It makes its debut on cookies, bars, breads, candles and even ginger bread houses. Ginger bread granola is my take on this beloved spice.
There's so much going on during this time of the year. Everything from shopping, guests and parties that being able to snack healthy is non negotiable for me. I'm always on the go and I need to feed my body well. Here's the recipe so you can make it at home and treat yourself to some good snaking options.
[ultimate-recipe id="5166″ template="default"]
Making your own granola is so much easier than what people think and I thought before I made it for the first time years ago. I love mixing up ingredients together and coming up with combinations of flavors that end up becoming my new favorite. This ginger bread granola recipe is a keeper for sure. It fills the house with the most magical smell and makes me happy when I'm eating it and sharing them with my kids.
Plus, it so happens that it has some of my favorite nuts in it; almonds, pecans and sunflower seeds. Add in some ginger candies and take it out of the park. It's insanely epic! Go on, make it and check out this other amazing granola recipes, pecan pie granola, pumpkin pie spice granola, and harvest trail mix.  I'm sure you will love them too!
Now, tell me, what's your favorite granola mix combination?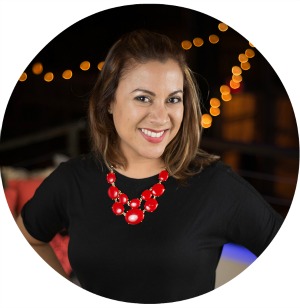 Hi there! I'm Wanda – the creator and author at My Sweet Zepol a healthy food, travel, and lifestyle blog. Passionate about food photography, food styling, entertaining and advocate about creating memories around the kitchen table. With a mission to create easy-to-make meals for the busy family.