Oven ready s'mores options!
S'mores are a staple for bone-fires, raise your hand if you agree! Mine is way high! There's something about s'mores that bring back so many happy memories. The joy while roasting marshmallows, the giggles, or if you are part of my family it's more of loud laughter, the jokes, stories, and the occasional pictures. Ok, lets be real, the selfies. S'mores bring people together and I love every bit of it.
During this winter season we've been indoors more often than any other year. Here in Florida winter season usually feels like fall. Like the fall those on the northern states experience. A light jacket kind of cold. Making it an amazing time to enjoy a bone-fire surrounded by family and friends. Since that's not happening anytime soon. I've organized a very easy s'mores bar to enjoy indoors. Yes, you read right, indoors s'mores. With amazing oven ready s'mores options. Use your toaster oven for small batches or the broiler from the oven for larger crowds (or larger servings). Sounds fun, right? Here, let me show you how I made this s'mores bar.
[ultimate-recipe id="5276″ template="default"]
There's nothing like having family and friends over to spend some time together. Make this epic s'mores bar and see how everyone turns into kids. S'mores brings out the kid in everyone!
This is easy entertaining. Make any day a party day. Have lots of fun and start the year making new memories. Everyone will leave with their hearts and belly full. Entertain like a BOSS!
Enjoy this indoors (oven ready) s'mores bar and make it your own with all your favorite ingredients. What's your favorite s'mores memory (or memories)? Maybe it's one during the summer on July 4th, or summer camp, or during fall season when it's cooler outside and toasting marshmallows by the fire is where you love to be!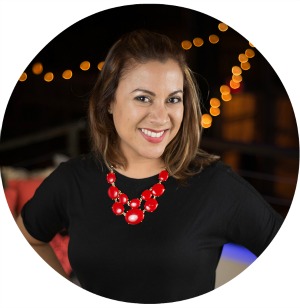 Hi there! I'm Wanda – the creator and author at My Sweet Zepol a healthy food, travel, and lifestyle blog. Passionate about food photography, food styling, entertaining and advocate about creating memories around the kitchen table. With a mission to create easy-to-make meals for the busy family.