Sprouts Farmers Market in Winter Park is now OPEN! Healthy living while shopping at Sprouts Winter Park.
The day we've been waiting for is here. Sprouts Farmers Market in Winter Park, FL is finally opened. Let's give #SproutsWinterPark a shout out. Check out some of my in-store-shots. This post was sponsored by Sprouts Farmers Market, like always all opinions are my own. #NewKaleInTown #LoveSprouts Healthy living while shopping at Sprouts Winter Park just got easier!
Years ago while I was battling Cancer I made a decision to leave my 9-5 job and spend time with my daughter. After years of taking care of my health and loving on my babies I started working from home. Becoming a recipe developer has allowed me the flexibility to be there for my girls in a way I never thought possible. It also allowed me the opportunity to repair our eating habits. Not an easy task; specially when you have to run around different locations to find all the products we needed.
Sprouts Farmers Market is a complete grocery store offering fresh, natural and organic products at great prices! Sprouts makes healthy living for less easy with fresh produce at the center of the store, fresh meat and seafood at The Butcher Shop and The Fish Market, a full-service deli with convenient and high-quality prepared foods.
There's an impressive bulk foods section where you can purchase as little as you need or as much as you want. Plus, an extensive selection of vitamins and supplements. You'll also love the dairy, bakery, beer and wine and much, much more! Sprouts Farmers Market has all you need under one same roof.
Curious about a product? Ask one of the friendly team members at Sprouts who can help you find the right product to fit your needs, or help you sample a product right on the spot! Plus, keep an eye out for future recipes using Sprouts products right here! Easy, good for you recipes!
In our home we have a lactose intolerant and diabetes family members. Maybe you also know or have a family member or friend with health problems or desire to live a healthier lifestyle. Grocery shopping can feel overwhelming. Sprouts makes the entire experience an enjoyable one. With very clearly divided sections.
While walking the brand new Sprouts Winter Park store I couldn't resist to grab a few fresh fruits and veggies, sausages made in house, cauliflower pizzas and a beautiful bouquet of fresh roses. Because fresh flowers are one of my weaknesses.
When you find 2 for $1 avocados, 98 cents for red and black plums, 88 cents for acorn and squash, $2.99 a pound for all natural sausages and many more deals you must take advantage of it all! A tip before heading out to do your groceries; plan your weekly meals and bring a list with you. Trust me, you'll end up grabbing all you need and nothing you don't. Making your shopping an enjoyable and affordable experience.
Where always looking for ways to save, specially in our groceries. Have I got you covered? Make sure to download the Sprouts app to clip exclusive mobile coupons and see what's on sale each week on the weekly ad. Grab my 5 tips to save at Sprouts Farmers Market and find out which is one of my go to products from the store. Hint, it's a great snack for when kids get home hungry from school!
On a weekly basis I'm meal planning, making a shopping list, and planing where to get what. With Sprouts Farmers Market in my neighborhood I no longer have to run to two or more places to buy what I need. Now, I can find everything under one same roof. I want to personally welcome Sprouts Farmers Market to Winter Park.
Do you have a Sprouts Farmers Market in your neighborhood? What's that item you just have to grab when at Sprouts?
Visit Sprouts in Winter Park, 1999 Aloma Ave. Winter Park, FL 32792. Open, every day from 7 a.m. to 10 p.m.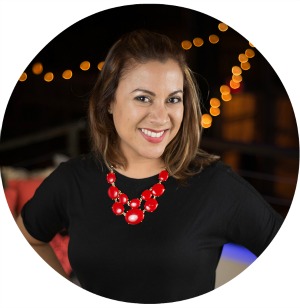 Hi there! I'm Wanda – the creator and author at My Sweet Zepol a healthy food, travel, and lifestyle blog. Passionate about food photography, food styling, entertaining and advocate about creating memories around the kitchen table. With a mission to create easy-to-make meals for the busy family.