Fall is all about being outdoors. Windy days with a crisp fresh air, different shades of colors on the leaves, and families enjoying the long beautiful afternoons. This is a beautiful time of the year indeed. Not too hot, not too cold. Just perfect.
With pumpkins showing up just about everywhere and the smell of nutty granola in my kitchen I couldn't resist on making a trail mix to snack on while enjoying our days outdoors. Here is the recipe, there's no reason why you can't have some harvest trail mix too.
Harvest Trail Mix
Long chilled afternoons deserve a nutty, sweet and filling trail mix. Made with our favorite pumpkin pie spice mix, candied pumpkin seeds, dried cranberries and fall color chocolate candies. Making it the perfect harvest trail mix.
Ingredients
2 cups Pumpkin Pie Spice Granola, get the recipe by the link in the instructions section below
1 cup Milk Chocolate Candies
1/2 cup Sunflower Seeds
1/2 cup Sea Salt Candy Corn
Instructions
Here's the recipe for the Pumpkin Pie Spice Granola
Combine all the ingredients in a bowl and mix well.
Store in a mason jar or ziploc bag. Will keep for up to 1 month.
Note: It won't last that long, trust me, you'll devour it in no time
My kiddos are always on the go whether outside playing with the neighbors or playing a sport with their teams. Having a good snack for them to grab and go is always a good idea. I love dividing this harvest trail mix into snack ziplock bags. Making it super accessible for them. This helps them make healthy snack decisions more often and that makes this mamma super happy.
Now that you know what is my go to snacking recipe, tell me, what's your favorite fall recipe?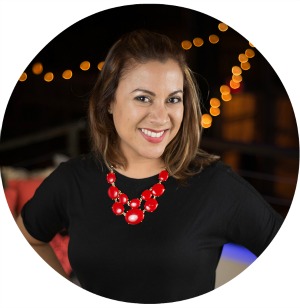 Hi there! I'm Wanda – the creator and author at My Sweet Zepol a healthy food, travel, and lifestyle blog. Passionate about food photography, food styling, entertaining and advocate about creating memories around the kitchen table. With a mission to create easy-to-make meals for the busy family.