At the beginning of the month Central Florida bloggers got together at the 3rd Give Kids the World Blogger Bash. It was there where they all learned more about Give Kids the World and how they can all help out. Followed by a tour around the property and lots of fun.
Give Kids The World Village is a 74-acre, non-profit "storybook" resort, located near Central Florida's most beloved attractions, where children with life-threatening illnesses and their families are treated to week-long, cost-free fantasy vacations. GKTW never turns down a request. If a qualifying child between the ages of 3 & 17 has a dream to visit Central Florida, GKTW makes it happen.
They've hosted 138,000 kids since 1986 from all over the world! There are 144 villas and numerous amenities that will make any child (and grown up) forget their problems for a week and just play along with their families and other kids around. Can you imagine having breakfast for breakfast? Taking a train ride, getting on a carousel, being pampered at the beauty salon, watching a movie in the entertainment theater or just relaxing by the pool? That's what happens at Give Kids the World Village. It's a magical place indeed!
GKTW hosts so many families that they can't keep them all on property, meaning that each year 700 families stay off property at local hotels. GKTW is in the middle of an expansion that is creating 24 more villas, with even more room to expand in the future.
If they want to leave property; Walt Disney World, Universal Orlando, and SeaWorld Orlando offer the resort tickets for the families. But, if kids aren't feeling up for a day in the park they bring their characters to the resort to meet the kids. That's what loves does.
I am a mom and a cancer survivor. I can't help myself from feeling the need to help organizations like Give Kids the World Village. Being around GKTW families and staff warms my heart. Here are some amazing ways you can help too!
Fundraising events benefiting GKTW:
O-Town MacDown
is a creative "mac 'n cheese" cooking competition, held between local professional chefs and restaurants.  Scheduled for Saturday, September 12 at Osceola Heritage Park's Exhibit Hall, from 11:00 am 4:00 pm, this family-oriented event will include activities for kids, continuous stage entertainment, assorted vendor booths, and of course, delicious "mac 'n cheese".
Another event is the Give Kids The World Gingerbread Run 5K is an annual event that celebrates the joys of childhood and inspires hope for children with life-threatening illnesses and their families.
If you are a jewelry lover or are looking for that special gift to give away look no further. Alex and Ani designed the Sweet Treats charm bangle for Give Kids The World as part of their Charity by Design collection!
Let's all help out and fill a kids live with love, no help is too small. Get involved and bring a smile to very deserving children (and their families).
Give Kids The World Village / 210 South Bass Road, Kissimmee, FL 34746 / 407-396-1114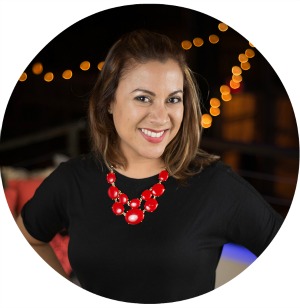 Hi there! I'm Wanda – the creator and author at My Sweet Zepol a healthy food, travel, and lifestyle blog. Passionate about food photography, food styling, entertaining and advocate about creating memories around the kitchen table. With a mission to create easy-to-make meals for the busy family.