While my girls were smaller I took some cake decorating courses and became obsessed with cakes, cupcakes, fondant and everything cake related. For years I made them their birthday cakes (or cupcakes), regardless if we had family or friends over. I planned theme, shape, colors, cake flavor or flavors for months. It was very exciting and made me happy. I felt like I was super mom. Have you ever felt like super mom? Or super parent?
Five years ago I made a birthday for my youngest daughter, when she was just turning 4 years old. It was a two tier pillow cake. She was very into Disney's princess Jasmin from Aladdin and I thought pillow cakes were super adorable and appropriate.  The colors were jewel colors in purple, teal blue, fuchsia and a sweet pink princess crown. All made by hand (by me).
My sweet girl is turning 9 (years old) this month and even though I am not making her a cake we are celebrating and enjoy other bakers birthday cake. I haven't made a birthday cake in years, even though I enjoyed it very much, they are very time consuming.
Have you taken upon yourself to make a cake for your kids or for any other occasion?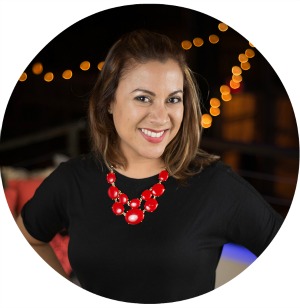 Hi there! I'm Wanda – the creator and author at My Sweet Zepol a healthy food, travel, and lifestyle blog. Passionate about food photography, food styling, entertaining and advocate about creating memories around the kitchen table. With a mission to create easy-to-make meals for the busy family.