Today most people are celebrating Valentine's Day. A very good day to tell a loved one how special they are or let a close friend know that you appreciate them and thank God for putting them in your life. I sure do thank God for each and every person He has put in my life. Even the not so nice people that I have had an encounter with at some point in my life, I am still grateful for those people. But, a day like today I take some time to let those special to me how much I love them. Starting with my husband and daughters.
What traditions do you have for Valentine's Day? If any. We start by sending the girls to school with some treats for their classmates. Our pre-teen comes home with extra treats! YAY! It's always fun, (I guess).
Today I had a very pleasant and special coffee and breakfast time with my sister in Christ, with no kids around. That is very rare, since we both have kids and they are all very involved in our daily activities. It was very nice having a chance to chat about life, dreams, devotional teachings, God, our kids and what we dream and wish for the rest of the year. It's like putting on paper our goals, we hold each other accountable for our goals and hearts desires. I am very blessed.
I want to share with you a post from last years Valentine's Day, Be My Valentine, it has some treats that you may like to try.
Happy Valentine's Day to all the My Sweet Zepol readers. Hope you enjoy this day to the fullest and make extra special memories with those around you.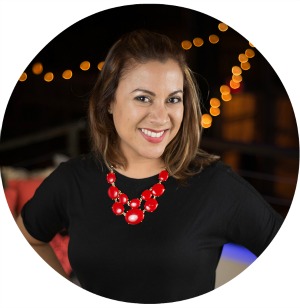 Hi there! I'm Wanda – the creator and author at My Sweet Zepol a healthy food, travel, and lifestyle blog. Passionate about food photography, food styling, entertaining and advocate about creating memories around the kitchen table. With a mission to create easy-to-make meals for the busy family.