Lobsterfest is back and better than ever!
Red Lobster in Orlando, FL graciously hosted a group of food bloggers for one night to taste a wide variety of their new Lobsterfest menu.
It's Lobsterfest season at Red Lobster and they want everyone to experience the best of the best. That is why they have brought back some all time menu favorites and added new items that will for sure have you wanting to come back for more. Red Lobster's Lobsterfest will hook you up for sure!
We started with some drinks, every attendee received two tickets for drinks of their choice. My choices were:
Berry Mango Daiquiri
Tropical mangoes blended with Bacardi rum and swirled with strawberries.
Mudslide
Other drinks in our table were:
Top Shelf Long Island Iced Tea
A premium blend of Absolut, Tanqueray, Bacardi and Patron Citronge.
Our menu consisted on three appetizers, 5 entrees and 3 desserts. A variety of fresh food with sea food full of flavor and not one ingredient competed with another. The entire menu worked harmoniously. This is no doubt the best lobster fest I have ever experienced. But, don't take my word for it, go out to a near Red Lobster and try the Lobsterfest menu for yourself. You'll be the judge!
Amongst the appetizers we enjoyed were:
Sweet Chili Shrimp (our table's favorite appetizer)
A dozen hand-battered shrimp tossed in a spicy chili sauce.
Lobster Crab and Seafood Stuffed Mushrooms
Fresh mushrooms stuffed with seafood, smothered in Monterey Jack cheese and baked golden brown.
Lobster Pizza (my favorite appetizer)
A crisp thin-crust pizza topped with langostino lobster meat, melted mozzarella cheese, fresh tomatoes and sweet basil.
The entrees were:
Dueling Lobster Tails
A roasted Maine Lobster tail topped with tender shrimp in a creamy garlic sauce, paired with a golden baked Main lobster tail with crab and seafood stuffing. Served with mashed potatoes, roasted tomatoes and green beans.
Ultimate Surf and Turf
A Maine lobster tail baked with crab and seafood stuffing, paired with a peppercorn seasoned grilled sirloin topped with Maine lobster meat in a citrus hollandaise sauce. Served over mashed potatoes, roasted tomatoes and green beans.
Lobster Lover's Dream
A succulent rock lobster tail and sweet split Maine lobster tail, roasted and served with lobster and shrimp linguini Alfredo.
Bar Harbor Lobster Bake
A roasted split Maine lobster tail, tender shrimp, sea scallops, mussels and linguini in a garlic and white wine broth.
Lobster in Paradise
They were all favorites, we tried to narrow it down to one or two favorites, but couldn't. The freshness of the sea food and the combination of flavors where perfection in every dish. Our congratulations to the chef and kitchen staff. The Lobsterfest menu in Red Lobster is divine!
To end on a sweet note, here are some of the desserts available in the menu:
Red Velvet Cake in a Jar
Layers of red velvet cake, rich cream cheese icing and mini chocolate morsels.
Key Lime Pie
A slice of our cool, tangy, creamy classic.
Note: By far the best Key Lime Pie I have had so far. Creamy and tangy; flavors didn't compete, but were complementing each other into perfection.
Chocolate Wave (our table's favorite)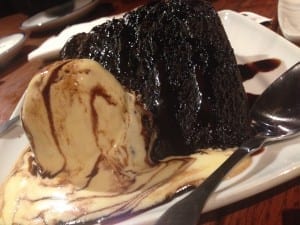 Warm, rich chocolate cake with vanilla ice cream and chocolate sauce.
Our table was full of amazing people. Including my husband Lex Lopez. It was a pleasure meeting Michelle (from We All Gotta Eat), she's a darling, Gustavo (from Dafoodie) and Chu!
I can't wait to go back to Red Lobster (E. Colonial Drive, Orlando, Florida) and experience the Lobsterfest with my girls as a family.
For their entire lunch and dinner menu, hours and location click on the link; Red Lobster (you can call for reservations at (407) 896-3657). Red Lobster's Lobsterfest will hook you!

Thank you to Red Lobster in E. Colonial, Orlando is in order. Big shout out to the entire staff and amazing servers that were graciously tending all of us all throughout the event.
(Big shout out to Dominique and Helen from Red Lobster at E. Colonial, they are the best!)

Thanks for the lob-stah tote, its fabulous!

 Disclosure: The meal was complimentary but all opinion are 100% mine.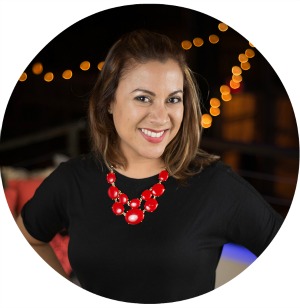 Hi there! I'm Wanda – the creator and author at My Sweet Zepol a healthy food, travel, and lifestyle blog. Passionate about food photography, food styling, entertaining and advocate about creating memories around the kitchen table. With a mission to create easy-to-make meals for the busy family.