This cookies have been a success in my house. They are deliciously scrumptious with a touch of chocolate. They are sensational. The recipe was adapted from a book a dear friend gave me years ago, Cookies 200 Inspirational Cookie Recipes. I have tried several of the 200 recipes and have loved them all so far. If you find this book I encourage you to get it and start baking.
You all know by now how much a love a versatile recipe and this cookies don't disappoint. If you omit the chocolate and dip each end of the fingers into pink or blue chocolate melts they are fabulous for a baby shower. Chocolate melts comes in a wide variety of colors and even flavors, the options are endless. Take your creativity to a whole new level!
Chocolate Dipped Viennese Fingers
Ingredients
7 tablespoon Butter
2 tablespoon Sugar
1/2 teaspoon Vanilla
3/4 cup Self-Rising Flour
4 oz Semisweet Chocolate
Directions
Preheat oven to 350 degrees.
Place the butter, sugar and vanilla in a large bowl or mixer  until light and fluffy.
Stir in the flour, until a stiff dough forms.
Place the mixture in a pastry bag fitted with a large star tip and pipe, (onto the baking sheets) about 16 fingers around 2-2 1/2 inches long.
Bake for 10-15 minutes or until pale golden.
Let cool on baking sheets for about 2 minutes, then transfer to a wire rack to cool completely.
Melt chocolate in your microwave in 30 minutes intervals, mixing after every 30 minutes until well melted.
dip the ends of each cookie into the chocolate to coat.
Place on a sheet of parchment paper and let set.
Enjoy and share!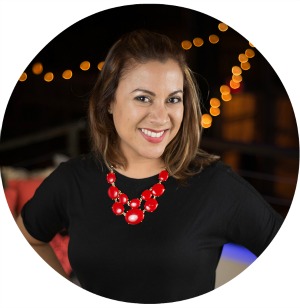 Hi there! I'm Wanda – the creator and author at My Sweet Zepol a healthy food, travel, and lifestyle blog. Passionate about food photography, food styling, entertaining and advocate about creating memories around the kitchen table. With a mission to create easy-to-make meals for the busy family.