Have you ever said to yourself?, "This week I am going to plan ahead of time what to cook for the entire week!". Well, I have, many…many times. Some weeks my organizational skills rock and I get the meal on the table with no stress at all. But, other times, I can't seem to make it work. This normally happens when I don't plan properly and don't have the necessary items available for a certain dish. This post is going to change that for all of us moms (and dads) that are in need of some help in the meal planning area.
It's my pleasure to present to you this amazing resource, How to Meal Plan, it's an eBook created by Crystal from Crystal & Co. a mommy resource blog. Go over and check it out, it covers all the basis of a busy and fun mom. How to Meal Plan, is the go to eBook that will guide you into planning your family meals in a weekly basis and help you, BUSY MOM, feel more relax when is time of getting dinner on the table.
Things I found in How to Meal Plan eBook that helped me make my weekly meal planning way easier:
Get to know more about your family by creating a recipe criteria. Crystal teaches us how to create one.
You may already have sites you love, but here you can also find other great sites with recipes you'll love as well.
How to create a grocery list in a much more organized way.
There is something I love and that is pretty ways to keep myself inspired, Crystal shows us great ideas for displaying our weekly menu in a more appealing way. Not boring at all!
Tips that I had never thought of or heard of before. That will definitely make my meal planning a lot easier. (I won't tell you, go and and buy the book. It's affordable and full of tips and ideas!).
14 easy recipes for two weeks  of dinner ideas. I love them all!
And a list of mommy resources that you will find very useful.
I have to confess something, I have had a crock pot for almost a year now and have not even taken it out of the box. It kinda intimidates me. But, after reading How to Meal Plan and having some great crock pot recipes right at my finger tips helped me realized that I can do them and fear no more. Thanks Crystal!
You can get your very own How to Meal Plan eBook with a discount, available until the end of November 2012, by entering the code: launch at check out time.
Don't miss out on this great resource for a little more organization on your busy days. There is also a great community of busy moms like myself that will be sharing all kinds of personal meal planning tips, experiences and pointers. Join us at How to Meal Plan Facebook Community!
Disclosure: The opinions on this post are all mine. I don't work with products I wouldn't use myself. This post has affiliated links.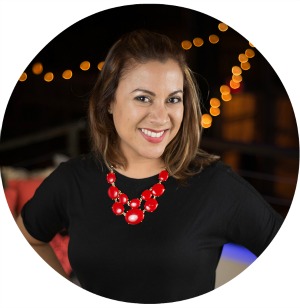 Hi there! I'm Wanda – the creator and author at My Sweet Zepol a healthy food, travel, and lifestyle blog. Passionate about food photography, food styling, entertaining and advocate about creating memories around the kitchen table. With a mission to create easy-to-make meals for the busy family.