My apologies for being MIA for some time now. Our house has been in hospital duty for a couple of weeks now. First my oldest daughter had a virus that had her with high fever from one Tuesday to the other Tuesday of the following week. Her fever was so high and her cold so bad that she kept on having a bloody nose. It was painful for her and sad for me to witness. Finally she got better just in the nick of time for Thanksgiving day. We celebrated with family and ate a lot of good food! Hope you had your share of good food and better company.
Last week my husband came home from work with fever, a bad cold and body ache. He was in bed for about three days. There is just something about seeing a man sick, they get so weak and dependent. He had an "I'm dying attitude", and it was not good! Poor hubby!
The very next day, my baby girl was also sick. Her case was even worst than my husband. She vomited about 6 times in one day (I stopped counting after #6), and a couple of more times the very next day. She was almost dehydrated. Today, as I write this post, my baby girl is still sick with fever, vomiting, and with a stuffy nose. I was on the clock taking temperatures, giving them their medications, doing laundry, keeping the fever down and making lots of soup and chocolate chip cookies. There is nothing that a good chocolate chip cookie won't fix.
Can you see the pattern?, now you get why I have been MIA for so long? This past few weeks have been busy with sick family members. Lots of food (during Thanksgiving) and medications going around this household.
This is definitely the season for colds, fever and sick kids. While I'm still attending my sick baby girl, I do want to wish you and your family a Happy Holiday Season and keep safe (in good health). Stay tuned for my Food Blogger Cookie Swap 2012 #fbcookiewap post on the 12th of December, with the cookie I baked this year for my new food blogger friends!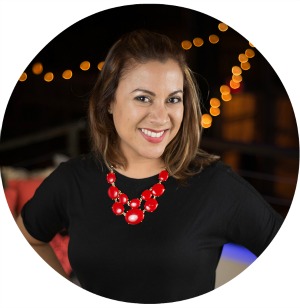 Hi there! I'm Wanda – the creator and author at My Sweet Zepol a healthy food, travel, and lifestyle blog. Passionate about food photography, food styling, entertaining and advocate about creating memories around the kitchen table. With a mission to create easy-to-make meals for the busy family.