Love this time of the year. Summer, fun, outdoor activities and lots of ice cream. Plus, it's time for my birthday!
Birthdays are very emotional to me. I cherish every day of my life. When it comes to celebrating my birthday, I can't just stop being thankful for the opportunity God gives me daily to be around my girls and grow up along their side. I am so very thankful.
This year Mr. gave me a special surprise. He got me a Cuisinart Ice Cream Machine and it even arrived early. Love early presents. Love presents!!!
Don't you just love the color? I absolutely love that turquoise color!
I have already started testing some ice cream recipes. Can't wait to share them with you and indulge you in some amazing ice cream treats. Stay tune for some chilled treats during this hot and so anticipated summer!!!
Now, I want to hear from you. Do you have a favorite ice cream flavor(s)? Do you have an ice cream recipe that you just love and want to share? Love to hear from you.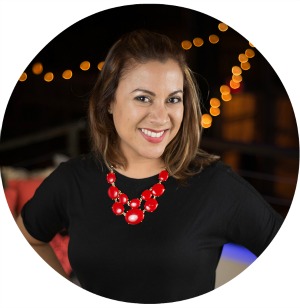 Hi there! I'm Wanda – the creator and author at My Sweet Zepol a healthy food, travel, and lifestyle blog. Passionate about food photography, food styling, entertaining and advocate about creating memories around the kitchen table. With a mission to create easy-to-make meals for the busy family.